Russia can completely dump US dollar in 5 years – snr lawmaker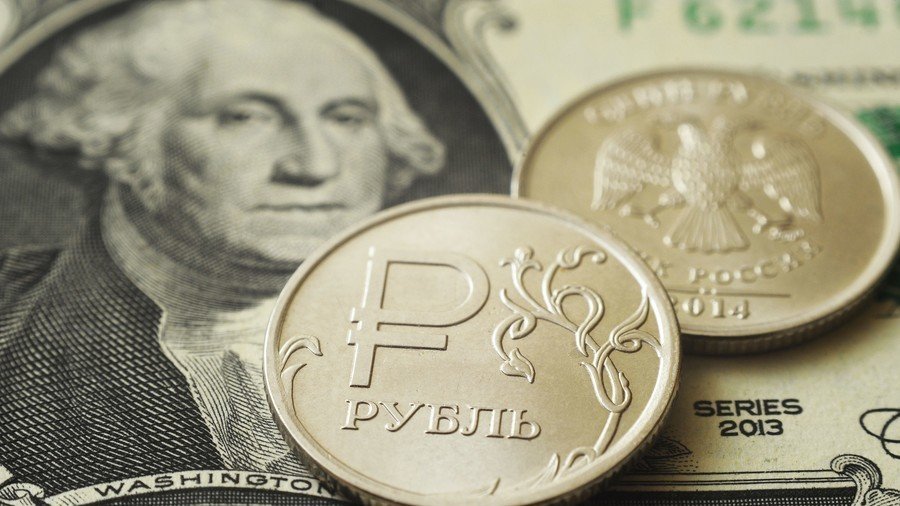 The head of the Russian Lower House Committee for Financial Markets has backed a plan to completely stop using the US dollar, noting that the program can be completed in three to five years.
"I think these are all very feasible proposals, though they are not designed to save our banking system, but to implement the measures that would make our whole financial system independent from external influence," MP Anatoly Aksakov said on Friday.
The lawmaker told RIA Novosti he believes that Western nations will not lift the sanctions against Russia any time soon, but instead will likely impose new, even harsher restrictions.
Aksakov said that given the current political conditions, dumping the dollar must become a global trend, and that the Russian economy's current dependence on the dollar could be completely ended in a relatively short period of time – in three to five years.
Aksakov made his statement shortly after the head of Russia's second-largest bank, VTB, Andrey Kostin, proposed a tentative plan for dumping the US dollar. Kostin's plan, revealed in an interview with Izvestia, consists of the following: a rapid shift for payments in national currencies when dealing with foreign states, re-registering major Russian companies to make them Russian tax residents, setting up a special Russian securities depository for Eurobonds, and holding a licensing campaign for all participants of the financial markets to ensure that everyone is working under the same rules.
Kostin's interview with Izvestia came after earlier this week the EU extended its sanctions on Russia until March 2019.
Subscribe to RT newsletter to get stories the mainstream media won't tell you.
You can share this story on social media: