Two thirds of Russians believe secret groups conspiring to rewrite history & harm nation - poll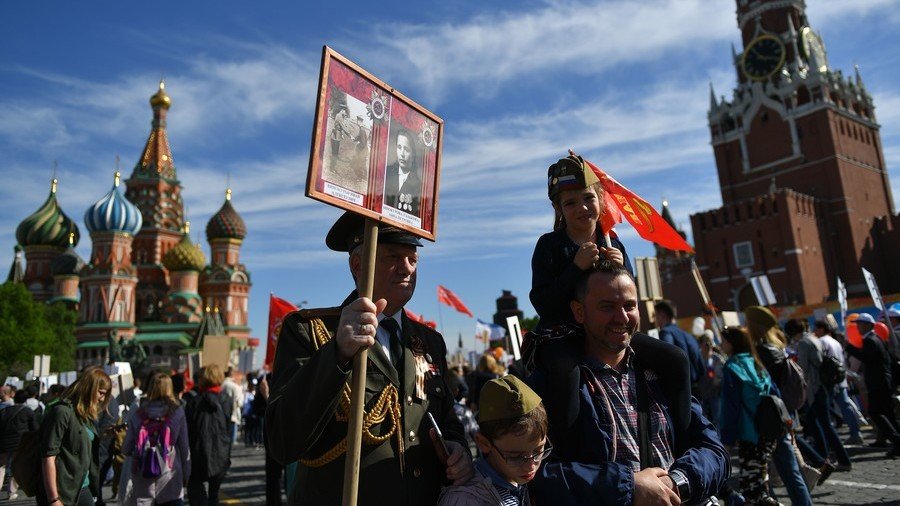 About two thirds of Russians think there are certain groups seeking to rewrite the history of their country in a bid to undermine traditional values and promote tolerance to "non-traditional" sexual relations.
Russian state-run public opinion research center VTSIOM reported on Monday that a recent poll had shown that 66 percent of the country's population believe in the existence of "a group of individuals" who see their goal as rewriting Russia's history and falsifying historical facts. The ultimate objective of this alleged group is to harm the Russian nation and undermine its greatness, Russians believe.
Some 26 percent of respondents dismissed this theory as false. Some of the 26 percent added that, even if some researchers advocated alternative views on Russian history, this was done in pursuit of truth and not as an attempt to deliberately misinform the public.
In the same poll the majority of Russians – 63 percent – said that they believed in the existence of a certain powerful organization that seeks to destroy their spiritual values through promoting non-traditional sex and same-sex marriage. The proportion was even higher among people between the ages 45 and 50 years of age and people without higher education.
About 34 percent of respondents rejected the idea and said that they had never witnessed any "promotion of non-traditional sex relations" in Russia, adding that those who promoted tolerance towards the LGBT community were not pursuing any destructive goals.
This is not the first or the only poll that revealed Russians' love for conspiracy theories. In early July the VTSIOM center released the results of research showing that about two-thirds of Russians believe in the existence of a shadowy world government, with most of those also believing that this alleged organization is hostile to their country. Later the same month VTSIOM reported that 57 percent of Russians believe that the US claims of successful manned Moon missions were lies and that the documented proof of these missions was forged.
If you like this story, share it with a friend!
You can share this story on social media: