Russian space boss insists continued cooperation with US depends on parity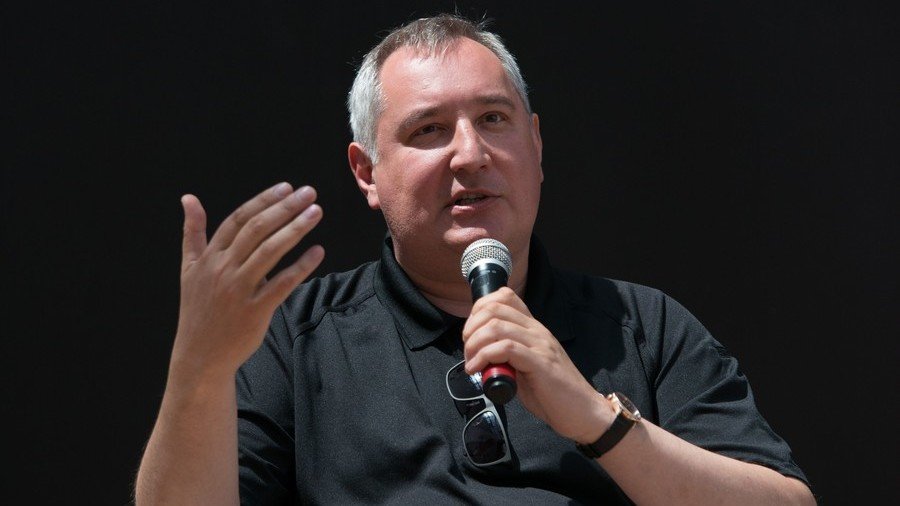 The head of Russia's space research corporation has spoken about its latest planned projects and noted that cooperation with the United States could continue on condition that the American side treats Russia as an equal partner.
"As far as participation in the Deep Space Gateway project is concerned, if it's a purely American project with other participants performing minor helping functions, we are not interested in it. We are ready only to cooperation on equal terms," Dmitry Rogozin said in a major interview with TASS.
"We have the Angara heavy carrier rocket and soon we will get the Federation spacecraft – the tests for the super-heavy project will start in 2028. Russia, like the United States has its own transport system to work in the far space. We were not born yesterday, you know," Rogozin said.
"Unlike NASA, we already have the Soyuz MS manned spacecraft with a tremendous record of launches. Back in Soviet times designers foresaw the necessity of deep modernization for this vehicle, including its use in the Moon program."
The official also told reporters that he had invited American, European and Japanese space research specialists to visit Moscow in November this year to mark the 20th anniversary of the International Space Station (ISS). "I think it is time to start discussing future international cooperation in the field of manned space flights. Even if we seal no contracts we will at least have a serious discussion on the future fate of the ISS and of our future actions," he stated.
Rogozin also said that in October he plans to have a meeting with new NASA administrator at the Baikonur launching facility which Russia rents from Kazakhstan.
Rogozin was appointed as head of Roscosmos in May this year as part of a major government reshuffle. In previous press comments he advocated increase international cooperation and trade in the sphere of space exploration, noting that Russia could use the revenues from selling its products – such as the rocket engines – to finance its own space program and develop the newest technologies and devices.
If you like this story, share it with a friend!
You can share this story on social media: