Duma committee approves draft law to protect Russian children from 'Columbine' web groups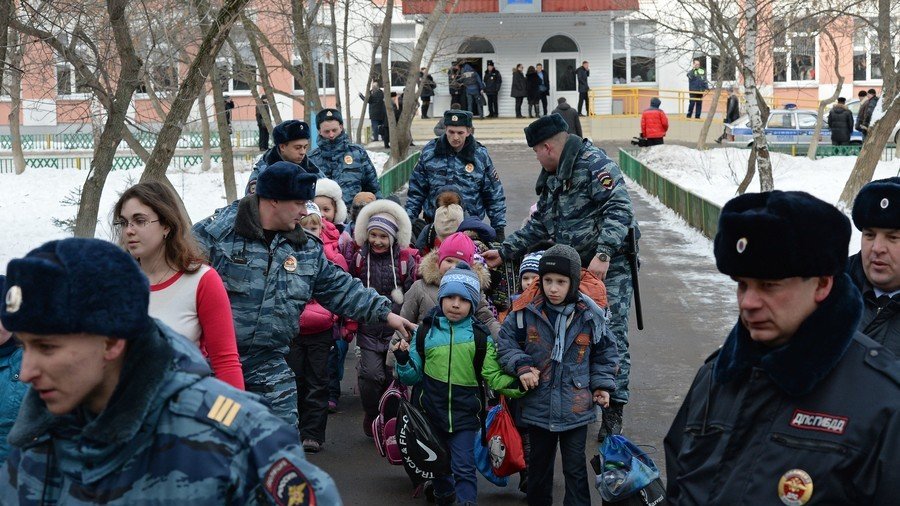 The Russian Lower House committee for family, women and children has approved a bill ordering urgent action against internet groups – known as 'Columbine' communities – promoting child suicide and school attacks.
The bill was drafted by State Duma Deputy Speaker Irina Yarovaya (United Russia), who said certain legislative "blank spots" must be removed, particularly by amending the law against promoting suicide to children by including a part on the involvement of children in illegal and dangerous activities.
The new bill, approved by parliamentary experts on Tuesday, allows law enforcement agencies to quickly disclose and stop such criminal activities by banning access to web communities that promote suicide or describe various ways of committing suicide, as well as to groups that glorify perpetrators of school attacks and help their members prepare and execute similar acts of violence.
In particular, the new bill orders state internet watchdog Roskomnadzor to notify police about such groups immediately after they are discovered, and gives the interior ministry 24 hours to take action, instead of the three days allowed in less serious cases.
The bill also amends the civil code with an article ordering fines between 3,000 and 5,000 rubles to people who spread content promoting cruelty and violence in the media and on the internet. These include 'Columbiners' – people who discuss and prepare mass attacks in schools. The name originates from the infamous 1999 incident at Columbine High School in the US. Since the beginning of the year, there have been three school attacks reported in Russia with over two dozen people injured.
The bill would also require all school security workers to pass a test to demonstrate that they meet the standards for a "security specialist for educational establishments," introduced by the Labor Ministry in 2015.
Last May, the Russian parliament passed a bill that introduced criminal responsibility for encouraging children to commit suicide or encouraging their involvement in dangerous games, including through internet 'suicide groups'. According to the new law, spreading information about ways to commit suicide, calls to commit suicide, or actual help for anyone seeking to kill themselves, is punishable with up to six years in prison.
Another bill passed at the same time requires Roskomnadzor to include all websites that contain calls for suicide or that detail possible ways of suicide in the state register of banned internet resources, and to report them to the interior ministry within 24 hours.
The original bill was prepared after the national media began reporting on internet groups in which children participate in dangerous and potentially lethal games. According to the reports, in one game children were told they could become a cartoon fire spirit by reading spells near a switched-on but unlit gas stove. Other games involved crossing a busy highway in front of speeding cars or following instructions with increasing levels of self-harm, ending in suicide.
According to some reports, at least 130 children committed suicide in Russia due to the activities of social media groups between November 2015 and April 2016.
If you like this story, share it with a friend!
You can share this story on social media: