Jewish-Syrian brutally beaten in Berlin as suspects hurled anti-Semitic remarks, punches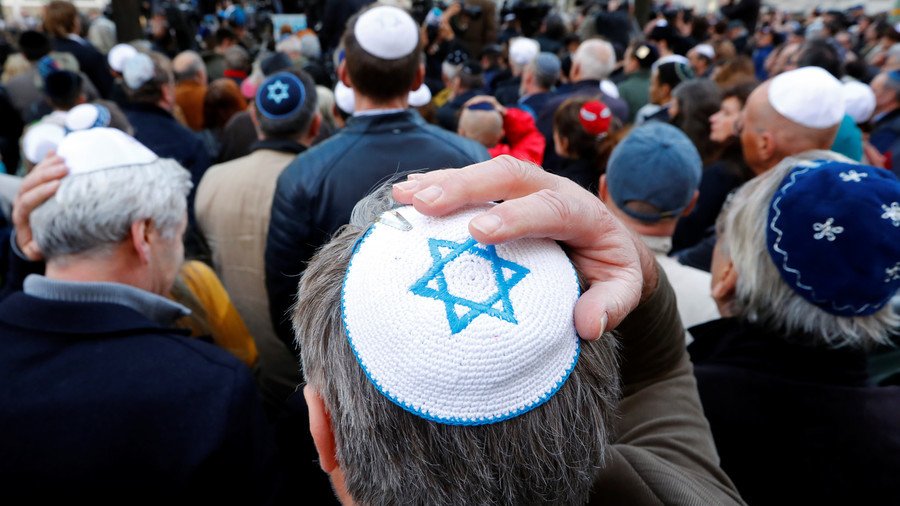 A Jewish-Syrian has been brutally beaten by a mob of 10 in a Berlin park, leaving the victim, 25, with a head wound. German police confirm that the alleged attackers have been arrested and released, pending inquiries.
Police spokesperson Martin Halweg confirmed the assault, telling the media that the man was attacked after asking a group of people for a lighter in a central Berlin park just after midnight on Saturday.
"The question [for the lighter] led to a verbal argument between him and members of this group," Halweg said. "One of his opponents then spotted that the 25-year-old was wearing a necklace with a Star of David on it; he ripped it off, made an anti-Semitic remark and punched the victim in the face multiple times."
Police said the Syrian-Jewish man attempted to flee, before collapsing due to his injuries. His attackers made chase and continued to punch and kick him while he was on the ground. "After the offence, the police force detained ten suspects nearby, three women and seven men," Halweg said.
"All suspects were taken to the detention centre and were identified but were released later in the evening."
According to the police report, cited by the local media, three women and seven men aged 15-21 — including six Syrians and three Germans — were detained in the park.
In June, a German court sentenced a 19-year-old Syrian migrant who carried out an anti-Semitic attack on a man wearing a Jewish cap to four weeks detention, after he used a belt to beat an Israeli wearing a kippa. He was convicted of assault and grievous bodily harm, with the court also ordering the convicted to visit a museum to learn about the history of anti-Semitism in Germany.
The head of Berlin's Jewish community, Gideon Joffe, has previously described anti-Semitism as "increasing." He also said the situation was becoming "uncomfortable" in Berlin, but was "far removed" from other countries like France and Belgium, where anti-Semitism was more prevalent.
To deal with the recent surge of racial violence, Germany assigned a new government position to tackle the issue. Anti-Semitism Commissioner Felix Klein took up his post in May.
Think your friends would be interested? Share this story!
You can share this story on social media: