'You can't fend off terrorists with pizza trays': Israel reportedly plans relaxing gun laws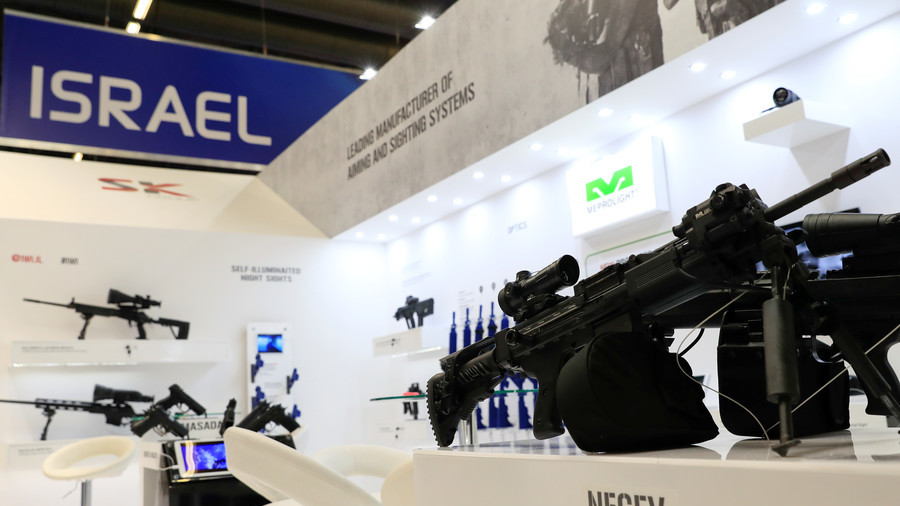 Israel is mulling relaxing gun rules that will allow up to 40,000 more people to get weapons, the local media reports. Gun-lobbying politicians hope the measure will help ordinary citizens to neutralize "terrorists."
The Public Security Minister Gilad Erdan proposed to allow any Israeli citizen who passed rifle training in the IDF to apply for a gun license, Tel-Aviv-based daily Haartez reported on Sunday. According to the paper, the required level of training for the license will be equivalent to the one of an IDF combat infantry soldier.
If introduced, the measure will be a win for Israel's gun lobby that had been fighting to lower the bar for gun ownership in order to help regular citizens defend themselves during terror attacks.
"Sending the citizens of Israel to protect themselves with pizza trays, selfie sticks, guitars and umbrellas is a crime of the state against its citizens," politician Amir Ohana, who leads the gun lobby caucus in the nation's parliament told Haaretz.
"A law abiding citizen, who has the basic skill required, is entitled to be able to defend himself and his surroundings."
Ohana, who belongs to the ruling Likud party, suggested that an armed civilian "is more of a solution than a threat", as he "doubles as assistance for the security forces." He pointed out that "in 11 attacks in just the Jerusalem area" civilians "neutralized the threat."
Relaxing the gun laws was previously proposed in 2016 after several cases of civilians confronting attackers. During a stabbing spree in Jaffa that year, which left a US tourist dead and 10 people wounded, a man stunned the Palestinian attacker by hitting him in the head with an acoustic guitar. The same day a different assailant targeted a shop in Petah Tikva, but one of the victims managed to stab the attacker with his own knife, killing him.
Currently citizens need to have a specified reason to obtain guns, such as living in the West Bank or working in a hazardous environment.
In recent years, the authorities have been trying to promote gun ownership among the Israeli settlers in the West Bank, including providing firearms training to children. Such measures were criticized by human rights groups who said they encourage violence against the Palestinian population.
"There has been a worrying trend to use firearms to kill Palestinians who have attacked Israelis or are suspected of such attacks," Israeli rights watchdog B'Tselem wrote in 2015 in a joint statement with the local branch of Amnesty International and few other NGOs. It added that such incidents are "raising concern that the chosen response to such persons is the harshest possible, with lethal or – at the very least – unnecessary consequences."
Last year, B'Tselem wrote that, in the absence of law enforcement, the settler violence against the Palestinians has become a "part of daily life" in the West Bank.
Israel is experiencing heightened tensions at the Gaza Strip border where Palestinians have been staging massive protests against Israeli occupation since late March. The protests led to many clashes with the IDF, in which over 100 Palestinians were killed.
Think your friends would be interested? Share this story!