Duma approves anti-suicide bill to combat Blue Whale global scare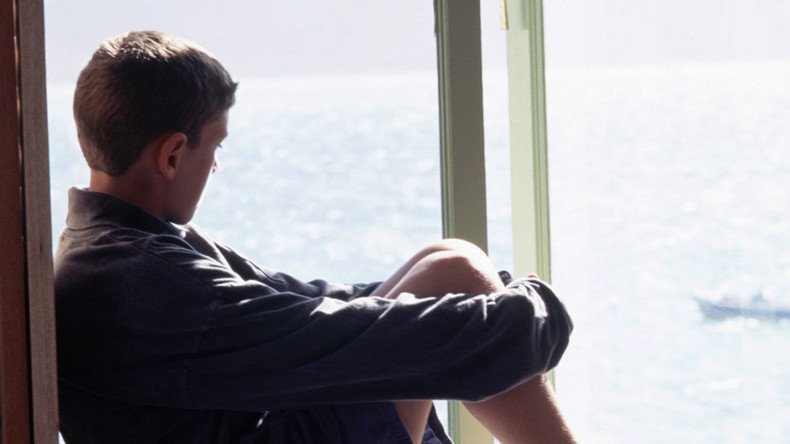 The Russian lower house has passed a bill that introduces criminal responsibility for driving children towards suicide or dragging them into dangerous games, including through so-called 'suicide groups' on the internet.
The bill, prepared and drafted by MP Irina Yarovaya (United Russia), criminalizes the spreading of any information about ways to commit suicide, calls to commit suicide, or actual help to anyone who chooses to kill himself or herself, with breaches of the law punishable with up to six years behind bars.
The bill also introduces criminal responsibility for attracting minors to various dangerous activities, such as running on the roofs of tall buildings or riding on the outside of suburban trains. Under the legislation, such actions carry responsibility of up to three years in prison.
However, the current draft mandates that criminal cases against suspects can be stopped if they cease their activities and actively help law enforcement agents to minimize the harm caused by them.
In addition to introducing responsibility for new types of crime, the bill tightens the punishment for existing crimes mentioned in the Russian Criminal Code. In particular, it raises the maximum punishment for pushing someone to suicide by ill treatment, threats or systematic humiliation to eight years in prison. Use of the internet or other communications for this purpose is also deemed an aggravating factor.
A separate bill passed by the lower house on Friday orders the Russian internet watchdog, Roskomnadzor, to include all websites that contain calls for suicide or that detail possible ways of suicide into the state register of banned internet resources, and to report them to the Interior Ministry within 24 hours.
Russian lawmakers prepared the motion after the national mass media began reporting on internet groups in which children participate in dangerous and potentially lethal games.
According to the reports, in one such game children were told that they could become a cartoon fire spirit by reading spells near a switched-on but unlit gas stove. Other games involved crossing a busy highway in front of speeding cars or following instructions with increasing levels of self-harm, ending in suicide.
Journalists from popular Russian daily Novaya Gazeta have claimed that between November 2015 and April 2016 at least 130 children committed suicide in different Russian cities and blamed the deaths on those who maintain the social network groups, saying they had been "systematically and consistently working to step by step push the children [to death]."
Roskomnadzor, together with state consumer rights agency Rospotrebnadzor, launched probes into the reports and later claimed that they had blocked the majority of open groups containing suicide-related material. Managers of major Russian social networks also promised to permanently block similar closed groups, and put the phone numbers of psychological helplines for teenagers on certain pages.
In late 2016, Russia's ombudsman for children's rights and the country's federal agency for fighting particularly serious crimes, the Investigative Committee, agreed to set up a united body responsible for internet monitoring of anything related to child suicide.
You can share this story on social media: