Govt approves Russian bill on criminal punishment for pushing children towards suicide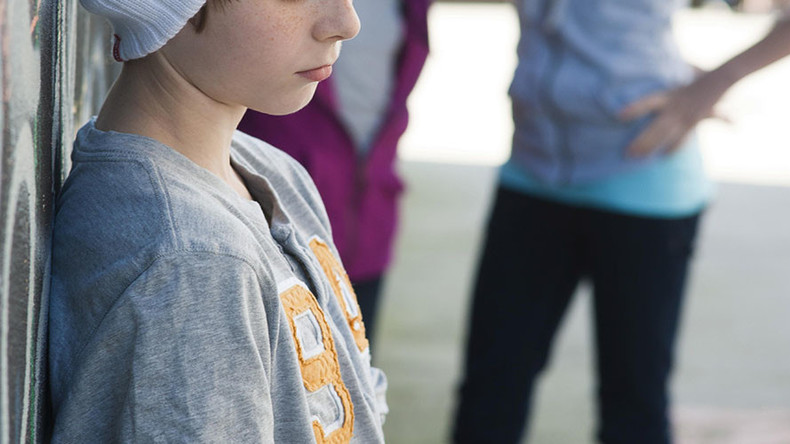 The Russian government has approved a bill introducing criminal punishment for anyone propagating suicide among young people or promoting dangerous hobbies that might end in death, such as riding on the outside of suburban trains.
The bill was drafted in June last year by a group of lawmakers headed by Duma deputy speaker Irina Yarovaya of the centrist conservative party United Russia.
The draft changes the existing criminal code article ordering punishment of up to five years in prison for driving someone to suicide. The law currently covers actual threats, cruel treatment and regular insults to a person's dignity. MPs are seeking to expand it with internet posts promoting suicide and various dangerous games or pastimes.
"By our bill we for the first time in Russia put a barrier before those who push children to suicide and who organize potentially lethal games, such as 'Fairy', 'Blue Whale' or 'Run or Die', [and] those who promote clinging to moving trains or suicide groups on the internet," Yarovaya stated in the explanatory note attached with the bill.
According to Russian media, in the 'Fairy' game children are told that they can become a cartoon fire spirit by reading spells near a switched-on but unlit gas stove. The 'Run or Die' game is a competition that involves crossing a busy highway clos to speeding cars, while 'Blue Whale' involves children receiving instructions on the internet with increasing levels of self-harm, ending in suicide.
According to sponsors, their bill also contains complex measures on suicide prevention and other steps to protect children's lives and security.
The problem of suicide groups on the internet gained significant public attention when in May 2016 popular Russian daily Novaya Gazeta released a major investigation dedicated to the phenomenon in the country's most popular social network, Vkontakte (In contact).
Journalists claimed that between November 2015 and April 2016 at least 130 children committed suicide in different Russian cities and blamed the deaths on those who maintain the social network groups, saying they had been "systematically and consistently working to step by step push the children" to death.
Russian media watchdog Roskomnadzor, together with state consumer rights agency Rospotrebnadzor, launched probes into the report and later claimed that they had blocked the majority of open groups containing suicide-related material. Vkontakte also promised to permanently block similar closed groups and put phone numbers of psychological helplines for teenagers on certain pages.
Novaya Gazeta reported, however, that as some online groups were being blocked, even more popped up under new names.
In late 2016, Russia's ombudsman for children's rights and the country's federal agency for fighting particularly serious crimes, the Investigative Committee, agreed to set up a united body responsible for internet monitoring of anything related to child suicide.
You can share this story on social media: