'They push our children to death': Report links VK groups to 130 teen suicides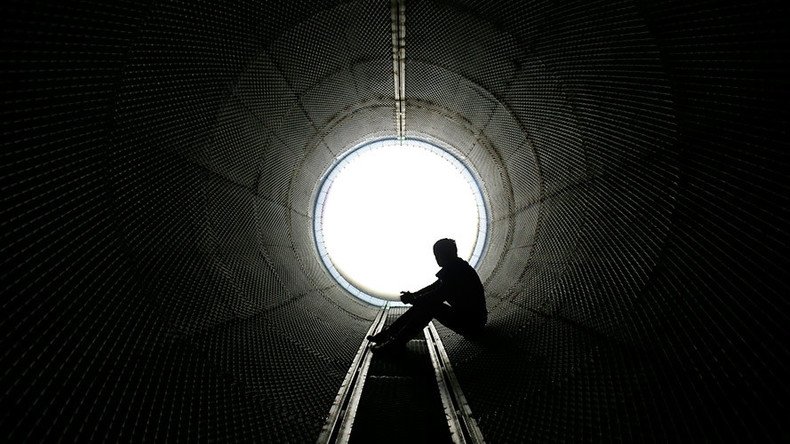 Both open and closed-membership groups containing posts on suicide in VKontakte (VK), Europe's largest social network, will reportedly be blocked following a Russian media report on teenage deaths allegedly provoked by such online communities.
Russia's media watchdog Roskomnadzor together with state consumer rights agency Rospotrebnadzor are checking information published in Novaya Gazeta on Monday that showed over a hundred teenagers killed themselves within six months after becoming members of such online groups.
The journalistic investigation titled "The Groups of death" claimed that 130 children suicides committed in different Russian cities between November 2015 and April 2016 are mostly related to a number of VK groups that have been "systematically and consistently working to step by step push the children" to death.
"Some grown-up people... have been working with children with knowledge of their interests and hobbies, using the language and culture they like. They work with the knowledge of psychology, convincing girls that they are 'fat' and telling boys that they are 'losers' in this world, but there is another world in which they are 'chosen.'"
"New deaths have also been announced" in these groups, the report claims, adding that it has passed its information on to law enforcement and investigative authorities, as well as the media watchdog.
Roskomnadzor has already blocked the vast majority of open VK groups containing suicide related materials, Interfax reported. Meanwhile, VK, which has over 350 million users, has said it will independently permanently block similar closed groups following a Rospotrebnadzor request, TASS reported. While the investigation is ongoing, phone numbers of psychological hotlines for teenagers will also be published on some VK accounts.
According to the consumer rights agency, some 30 percent of all links containing information on how to commit suicide and the same percentage of the calls it receives are related to VK. Over 9,300 pages containing such content have been blocked by the agency since November of 2012, RIA Novosti reported.
However, at the same time as some online groups are being blocked, even more pop up under new names, the Novaya Gazeta article says.
"In the place of one blocked [group promoting suicide], others immediately appear. The scheme is well worked-out, it's called 'Invite.' When such a group is launched, it posts an announcement offering 'lifelong invites' for sale for 100 rubles [$1.5] to access a 'private group.'"
The groups tell its users to make a copy of their payment details, saying that if a group is banned, they would still regain membership in a new one after proof of payment is provided.
READ MORE: Media watchdog to target reposts of banned info on social networks – report
There are no less than 1,500 groups on VK promoting suicide, according to the article. Novaya Gazeta journalist Galina Mursalieva, the report's author, who launched her own investigation with the help of some parents whose teenage children died after joining such groups, calls them "radioactive junk heaps" that adults can resist "but children breathe in."
Parents in central Russia lost their 12-year-old daughter in December of last year when she fell from a 14th-floor balcony. Her mother received a call from her child's number, but found a medic on the other end of the line who told her: "It's not your dear daughter, it's an ambulance doctor, your child is dead." Shortly before that dreadful call, someone else had called the woman's daughter, after which the girl rushed out of her home, never to return.
"[Before her death] she started to draw butterflies and whales a lot. I liked her drawings, they were beautiful, made me proud of her talents. Not for a second did I have an alarming thought. How could I have known that those [online groups] have made them symbolic: butterflies live only for a day, while whales strand themselves on land, committing suicide," the girl's mother told the newspaper.
However, the girl's father doubts his daughter's death was a deliberate suicide. Her school bag was found on a roof too far for a girl to have thrown it, the father noted. He also said that her body was lying in a "suspicious spot, as if she had been pushed."
Three more girls in other cities across Russia died on the same day, the report claimed, saying that all had been members of the same online groups.
The report also refers to an online video recorded in February that shows a teenage boy falling from a bridge. The journalist says that two men can be seen approaching the "hesitating boy" before he falls, after which they run away. Images from the death of another girl, whose head was cut off by a train after she laid down on tracks, also appeared online "almost immediately," the report says.
A day before she died in November 2015, the girl posted a selfie on VK of her standing by a moving train with the caption "bye." She reportedly became an "icon" for many teenagers in online suicidal communities after a photo of her severed head lying beside her body appeared.
"Underage suicides have been committed long before [this] tragedy happened. But why right now has it turned into a symbol? When a lot of time is dedicated to studying it, one can see that the 'promotion' of [this girl's] death has been thoroughly planned. Reposts of it have been paid for, her clone pages have also been offered for sale," the report says, adding that photographs of the teenager's grave, as well as pieces of her blood-stained scarf and screen shots of her chats, have been on sale and in great demand.
The article caused much discussion in Russia, both in traditional and social media. It was criticized by a number of journalists as well as medical experts specializing in teenage suicides.
Critics said the story was biased against the public groups it accused of serious misdeeds, and that the author had failed to provide any evidence that such pages can make teenagers otherwise not contemplating suicide take their lives. Teenage suicides are a serious issue, but research links them to family trouble, bullying, a lack of psychological support in dealing with problems, and other personal factors.
You can share this story on social media: