Russian tycoon wins compensation from model and sex coach over 'disclosure of private life'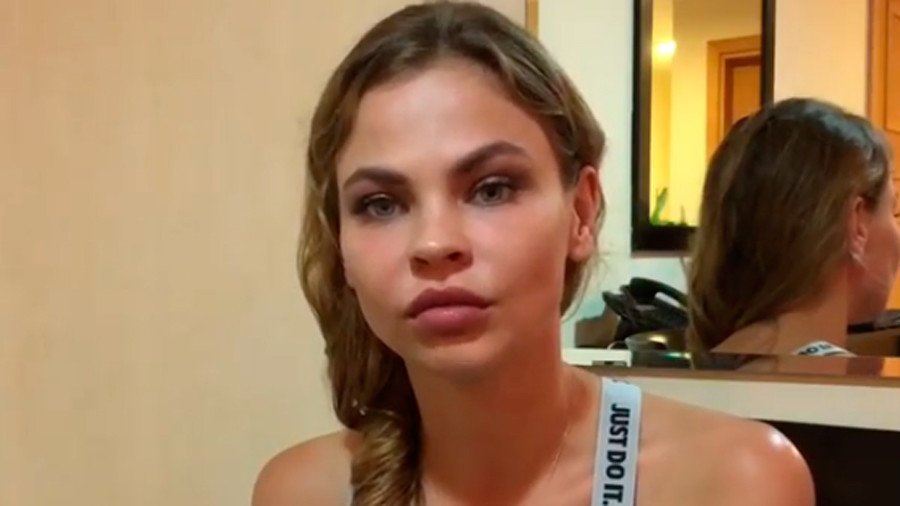 Russian billionaire Oleg Deripaska has won 1 million roubles in compensation from two people who disclosed details of his private life by describing a yacht trip with a former senior government official.
On Monday a court in Russia's Krasnodar Region ordered Anastasiya Vashukevich and Aleksandr Kirillov to pay Deripaska 500,000 roubles (just under $8,000) each as compensation for damages inflicted by disclosing details of tycoon's private life by secretly taking photos and recording his conversations and later posting the pictures and records on social networks, RIA Novosti reports.
In his claim the tycoon demanded that the compensation from each of the plaintiffs amounted to one million roubles (about $16,000), but judges ordered the amount to be reduced two-fold.
Deripaska sued Vashukevich and Kirillov for damages in February this year, soon after well-known Russian anti-corruption blogger turned opposition activist, Aleksey Navalny, released and heavily promoted a report accusing Deripaska of allegedly bribing the then-deputy PM of the Russian government, Sergey Prikhodko, by inviting him to a trip on a yacht in the company of the self-described 'model' and 'sex coach'. It is not clear if Navalny and the two defendants had coordinated their actions, but neither Vashukevich nor Kirillov complained about the mentioning of their names.
Moreover, immediately after Navalny released his allegations, Vashukevich wrote in her blog that she was allegedly raped on Deripaska's yacht, but almost immediately refuted this information as a joke.
In addition to suing Vashukevich and Kirillov over breaching his privacy, Deripaska sued Navalny for spreading slanderous reports. In February the court ordered Navalny to block access to the activist's web-sites until he deleted all related information. Navalny complied and removed the video, after which the access to his web-site was restored.
The party that seems to have suffered most in the story is former deputy PM Prikhodko – he lost his post in the major government reshuffle that took place after Vladimir Putin was sworn in for the next presidential term in May.
Anastasiya Vashukevich and Aleksandr Kirillov are better known under self-invented nicknames Nastya Rybka (Little Fish) and Alex Lesley. They pose as a "model" and a "sex coach" and offer training courses in "pick up techniques" as well as sex.
These activities have already put the couple in hot water – soon after Navalny started spinning the scandal they both got arrested in Thailand and charged with illegal business activities and inciting people into prostitution. The charges of illegal entrepreneurship were later removed, but the other charges, which can carry up to seven years in prison, remain.
In late February, Vashukevich made a rather desperate attempt to save herself from Thai justice – she released a video in which she claimed to have secret information about Russia's alleged involvement in the 2016 presidential election. However, it caused no reaction from either the Russian or the US side and led to no changes in her status.
Think your friends would be interested? Share this story!
You can share this story on social media: