Russian tycoon-linked model & her sex coach offer sordid secrets of elite in exchange for US asylum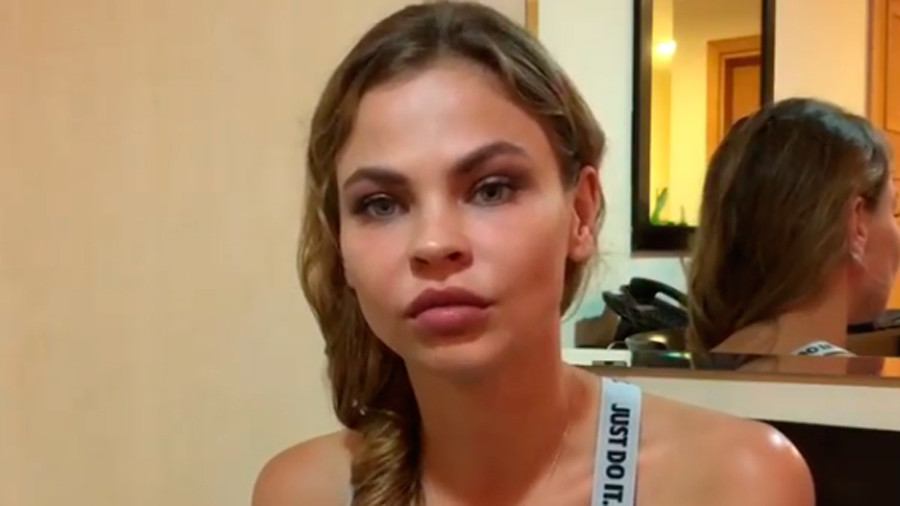 A young woman from Belarus and her coach in the art of seduction have pleaded with the US to rescue them from a Thai jail and grant them political asylum. They're offering dirty secrets on 'the Russian elite' in return.
"Thai police have caught us and now they plan to extradite us to Russia. We ask you to give us political asylum and protect us as soon as possible because we have information very important for the USA and risk our lives," a letter sent to the American embassy in Thailand, which was obtained by RT, says.
The two individuals involved in the saga of sex, power and a dash of Russian politics are Anastasia Vashukevich and Aleksandr Kirillov, who prefer to be called by their pen names – Nastya Rybka ('Little Fish') and Alex Lesley. Both originally come from Belarus and are said to have been arrested in Thailand this week alongside several Russian citizens. The group was detained at a hotel in Pattaya, where an alleged 'sex training course' was being held. The Thai authorities said they arrested the instructors of the course for alleged visa violations and working without permits.
Rybka and her coach were both involved in a recent scandal in Russia. The young woman claims to have used the skills she learned from Lesley to seduce Russian billionaire Oleg Deripaska, and that she had footage and photos from a private party to back this claim. Her story was recently used by opposition politician Alexey Navalny to accuse Deripaska of having corrupt ties with the Russian government. His reasoning was that Russian Deputy Prime Minister Sergey Prikhodko, who was shown in the footage, must have received an invitation to Deripaska's yacht as a bribe for political favors. Deripaska's response was a lawsuit for breach of privacy and a threat to take Navalny to court for slander.
The young model was relatively unknown before her involvement with Deripaska, but Lesley has a record of controversy. A self-styled pickup guru turned sex coach, he faked his own death in 2016 in an apparent attempt to win publicity. Last year he got tangled up in the leaking of nude photos of ballet dancer and socialite Anastasiya Volochkova.
On Tuesday, Rybka published a video in which she claimed to have secret information about Russia's alleged involvement in the 2016 presidential election. "I am the sole witness and the missing link in the Russian meddling in the US election. In exchange for help from the American secret services I am prepared to provide the needed information to America or Europe or whichever country bails me out of the Thai prison," she said.
There seems to be no rush to rescue either of the pair so far.
If you like this story, share it with a friend!
You can share this story on social media: