Billionaire businessman to sue Navalny for slander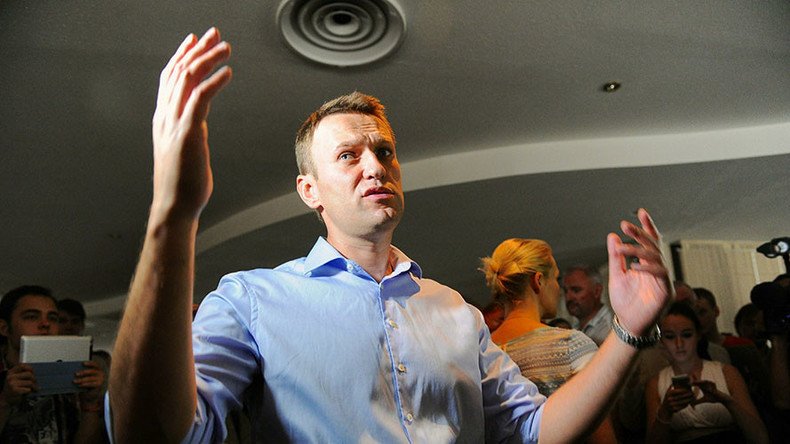 Russian billionaire Alisher Usmanov has announced he will take prominent anti-corruption activist Aleksey Navalny to court for slander over allegations of large-scale corruption and tax evasion in a recently released internet video.
RIA Novosti quoted Usmanov's representative as saying that the businessman will soon file a lawsuit against Navalny and also write an official slander complaint to police. "Navalny is deliberately misleading the public and all his statements are slander. Because of this I am filing a report with the law enforcement bodies," reads Usmanov's press statement quoted by his representative. He also stated that Usmanov pays his taxes and has created thousands of jobs.
The announcement comes about five weeks after Navalny and his NGO Foundation for Countering Corruption released an internet film in which they accuse Russian Prime Minister Dmitry Medvedev of owning large amounts of real estate through businessmen and companies close to him.
The film also alleges that when Usmanov donated land and a home to the Foundation for Support of Socially-Important State Projects in 2010, he was in fact bribing top state officials, seeking favors in business schemes involving government contracts.
Medvedev's press secretary Natalya Timakova called Navalny's investigation into her boss a propaganda stunt used by Navalny to pursue his own political goals and that. A short time later. Medvedev himself commented on Navalny's accusations without mentioning his critic's name.
"It would've been fine if a concrete agenda wasn't behind it," the PM said. "[But their] agenda includes trying to lure the people into the streets to achieve their own obvious political goals. This character which you, apparently, have in mind, he openly says: 'Everybody is bad, elect me president.' Without any shyness."
The Russian PM also said that the production of the film must have required a lot of money, which was apparently provided by private sponsors that must have their own agenda.
Several other people mentioned in the film also dismissed the charges made in it as politically-charged propaganda. The Communist Party attempted to initiate an official probe into the claims, but the parliament turned down this initiative, on the grounds that several of Navalny's previous probes had turned out to be without base.
Earlier this month, Usmanov said that tax bodies and security services of several nations knew everything about him and his businesses and, therefore, all of Navalny's accusations were mere slander.
Alisher Usmanov is one of the richest businessmen in Russia, with estimated net worth ranging, according to different estimations, from $15 billion to almost $20 billion. In recent years, he has been named the richest person in Russia and the richest resident of the UK. Usmanov's assets include metals and gas companies, telecoms, internet companies, and mass media.
Navalny reacted by tweeting a reminder that Usmanov served six years in the Soviet Union. This did indeed happen in the early 1980s, but Navalny failed to mention that in 2000, the Supreme Court of Uzbekistan vacated Usmanov's sentence and ruled that the original conviction was unjust, no crime was ever committed, and that the evidence was fabricated.
You can share this story on social media: