Senior lawmaker calls on colleagues to visit endangered Russian war memorials in foreign countries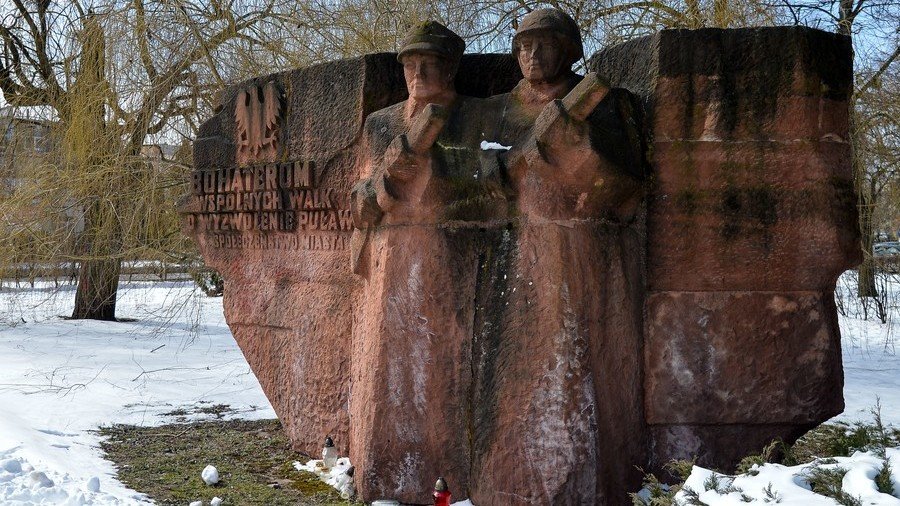 The issue of Soviet-era memorials is becoming increasingly politicized, State Duma's deputy speaker Irina Yarovaya has said as she urged other Russian politicians to pay tribute to such sites when visiting foreign nations.
"I think that this must become a common practice: during any working trip or official visit abroad we, as parliamentarians, must personally attend various memorials and lay flowers to them, confirming our common national interest in honoring the memory of the dead heroes who had monuments to them installed in foreign nations," MP Yarovaya (United Russia) said on Friday as she addressed the presidium of the Lawmakers Council.
Yarovaya noted that the problem of keeping the Soviet-era memorials in foreign countries is becoming increasingly politicized.
"This is connected not with the desire to erase the past, but with plans to build the future. Everything that is connected with desecration of graves, monuments and historical memory is done with only one purpose - to deprive the younger generation of the truthful knowledge of history and history's lessons."
Deputy chair of the Russian Upper House, Senator Nikolai Fyodorov also touched upon the issue in his Friday speech before the presidium. He noted that in many countries, like Ukraine and Baltic nations, authorities are often demonstrating "criminal leniency" towards those who desecrate the Soviet-era Russian memorials and graves.
The lawmakers' comments came after unidentified vandals earlier this week desecrated the memorial to Soviet Army servicemen in Vienna, Austria, for the third time this year. The Russian Foreign Ministry has protested against each of the incidents demanding that the Austrian authorities urgently repair the damages and also find and punish the perpetrators of the attacks.
Also, earlier this week Russian newspaper Kommersant published the list of 75 Soviet-era memorials recommended for demolition by the Polish state-sponsored NGO Institute of National Remembrance.
On Friday, Deputy Foreign Minister Yevgeny Ivanov said that Russia considers any action targeting the monuments to Soviet soldiers in Poland as unlawful and violating Poland's obligations fixed in international agreements.
Last month a lawmaker representing Russian Communist Party proposed moving Soviet-era monuments, which now face demolition in Poland, to Russia and funding the operation with donations from concerned citizens.
If you like this story, share it with a friend!
You can share this story on social media: