Russian MP proposes moving Soviet-era monuments from Poland to save them from demolition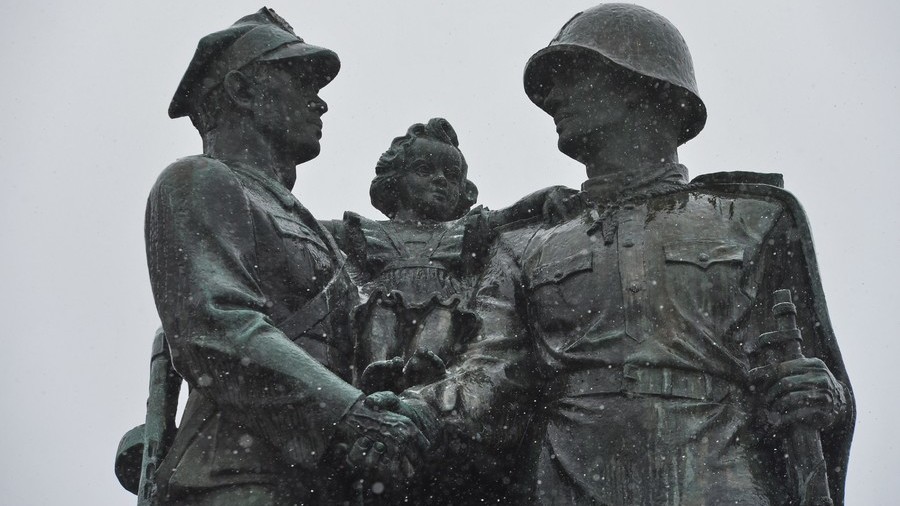 A Communist member of the State Duma has proposed moving Soviet-era monuments, which now face demolition in Poland, to Russia and funding the operation with donations from concerned citizens.
MP Valery Rashkin detailed his proposal in an address to Foreign Minister Sergey Lavrov, parts of which were quoted in the Thursday edition of popular Russian daily Kommersant. In the message, Rashkin expressed concern about maintaining the historical memory of the liberation of Poland by the Soviet Army during WWII and wrote that the recently passed Polish laws which ban any demonstration of Soviet symbols threaten hundreds of the monuments with desecration and demolition.
Read more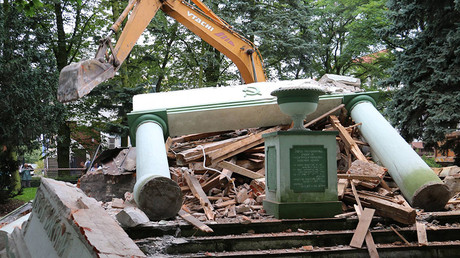 The MP also quoted the Russian Defense Ministry's representative for memorial work, Aleksey Fomichev, as saying that 20 memorials were already destroyed in Poland between 2014 and 2017 and that the Polish authorities have plans to demolish 500 more monuments in the nearest future.
Rashkin called the Warsaw policies "a one-sided attempt to review the history of the Second World War that contradict the verdict of the Nuremberg Tribunal" and asked the Foreign Minister for help with organizing the relocation of Soviet monuments from Poland to Russia that could be funded by voluntary donations from Russian citizens.
A dispute between Poland and Russia over the Red Army monuments has lingered for several years. In early 2016, the Polish Institute of National Remembrance – a state-sponsored group founded to take care of the archives – proposed a nationwide program to remove about 500 monuments dedicated to the Soviet soldiers who liberated Poland from the Nazis.
Read more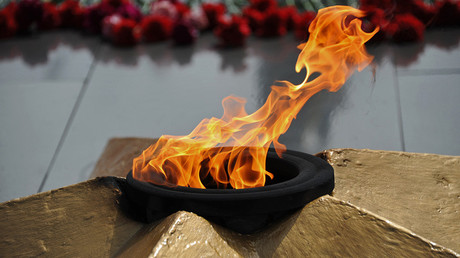 In mid-2017, the Polish parliament passed a package of legislative amendments banning any communist or totalitarian regime propaganda, including any mention of the names on buildings or other architectural sites. The law meant that it could result in the destruction of many monuments of the Soviet era, including memorials to the Red Army soldiers.
The Russian Foreign Ministry reacted to the passing of the law by issuing a statement in which it warned that the actions of the Polish government could further strain relations between the two nations. "No one tries to conceal the fact that the main blow will be delivered on monuments and other memorial sites installed in honor of the feat of the Red Army that freed Poland from the Nazi yoke and saved the Polish people from complete destruction," read the document, as quoted by RIA Novosti. "We are convinced that a lot of people in Poland also cannot accept this appalling decision," the statement read.
In addition, Russian Ambassador to Poland, Sergey Andreyev, told the press that the planned destruction of the Soviet Army monuments would violate the 1994 intergovernmental agreement and the 1992 treaty between the Polish Republic and the Russian Federation.
If you like this story, share it with a friend!