Kalashnikov lawyers propose 20-gun per citizen limit in new Russian bill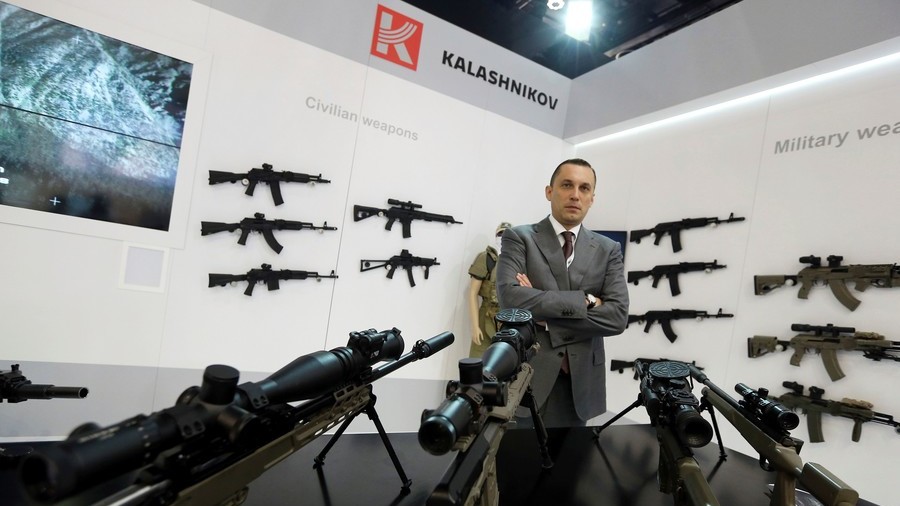 Lawyers for Russian firearms producer Kalashnikov have prepared amendments to the national legislation liberalizing the purchase and ownership of firearms and introducing rules regulating gunsmithing, according to reports.
Kommersant newspaper reported on Thursday that it had managed to acquire and study the reworked draft of the Law on Weapons prepared by Kalashnikov's legal team. The changes include an increase in the maximum quantity of guns of one type (shotguns and rifles) allowed for possession by one person from current five to ten.
It also proposes legalizing high-capacity (over 10 rounds) magazines for training and sports competitions and reducing the term of shotgun ownership required for purchasing a rifle. Currently any Russian citizen who wants to get a rifle must first own a shotgun for five years without any violations of the rules.
The bill also contains a plan to create a legislative basis for gunsmithing – currently Russian gun owners can only have firearms repaired by the manufacturer. If the bill is passed into law repairs with licensed third-party workshops would become possible.
According to Kommersant the bill has been distributed among Lower House MPs from parliamentary majority party United Russia for analysis and could be drafted in the State Duma before July 7.
Kalashnikov occupies about 80 percent of the domestic market, according to the corporation's annual report for 2017. Its share of the military weapons market is at 80 percent. Figures for the civilian market are significantly more modest: Kalashnikov produced about 2 percent of shotguns and 34 percent of rifles sold to civilians.
Kalashnikov's bill contradicts the position of the of the Russian National Guard – the federal agency in charge of gun control. About 8 months ago the head of the body, General Viktor Zolotov, told Russian lawmakers that in his opinion the society was not ready for mass ownership of firearms and promised to tighten controls over weapons held by citizens.
In particular, he mentioned a bill banning the possession of firearms for anyone convicted of serious and especially serious crimes (the Russian legal names for crimes that can carry sentences of five to 10 and over 10 years in prison respectively), and for those convicted of committing any crime under the influence of alcohol.
Zolotov also said that in the first half of 2017 the National Guard uncovered over 124,000 violations of gun laws and canceled almost 40,000 gun licenses – 30,000 of which belonged to citizens and 10,000 to companies. He added that over the agency confiscated about 120,000 guns of a total 6.5 million units that were officially registered in the country at the start of this period.
Like this story? Share it with a friend!