Only Russia can save Ukraine, Kadyrov tells Poroshenko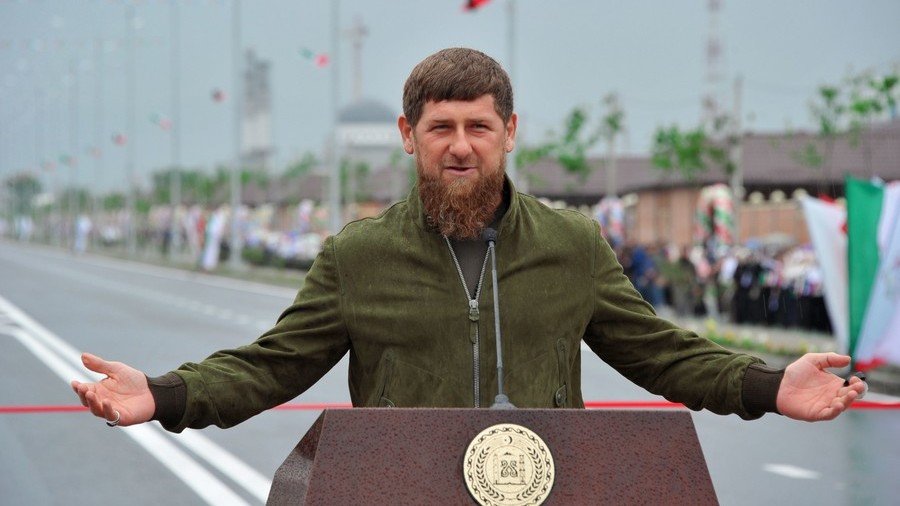 Soon after facing new sanctions from Kiev, Chechen leader Ramzan Kadyrov stated that this would not alter his brotherly attitude to the Ukrainian people, who can always expect help from Chechens and Russians in times of trouble.
"[Ukrainian President Petro] Poroshenko is slapping sanctions on me, while our ancestors saved thousands of Ukrainians who were forced into the North Caucasus by famine from certain death. Chechens provided shelter, food, clothes, and footwear to countless women, children, and elderly people," Kadyrov wrote on Telegram Friday.
"Not a single refugee was left without shelter or hungry, their descendants live in Chechnya to this day. This is not some remand or claim, this is a reminder to Poroshenko that only the people of the Russian Federation will help Ukrainians when disaster strikes, not Americans and their satellites," the Chechen leader wrote.
Kadyrov also said he would always treat Ukrainians as brothers and sisters who remain close and dear to Russia in spite of the problems that have arisen in recent years.
His comments come after Ukraine imposed sanctions on 1,750 Russian citizens, including Ramzan Kadyrov, on Thursday.
In late 2017, Kadyrov was put on the US sanctions list for alleged involvement in human rights violations. The Chechen leader said at the time that the situation only made him proud and that the US should search for real human rights abusers at home, "in the White House and the Pentagon."
Kadyrov insisted he was sanctioned, not because of alleged human rights abuses, but rather due to his relentless, lifelong fight against terrorists, many of whom were "fosterlings of the American special services."
He also jokingly noted that Washington has no reason to worry because he had not received orders to step on US soil yet.
You can share this story on social media: