Moscow seeks deeper strategic partnership with BRICS – Russia's ambassador to US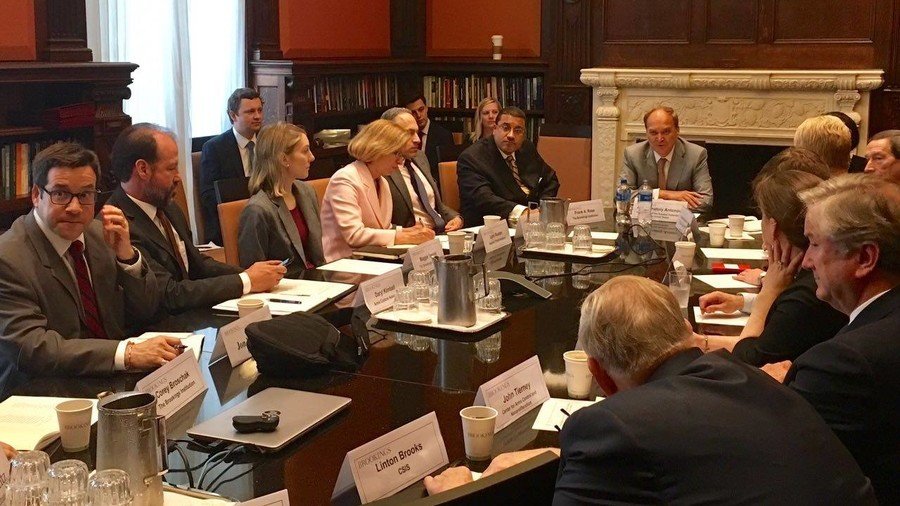 Developing close relations with the BRICS states remains one of Moscow's top foreign policy priorities, Russia's ambassador to the US, Anatoly Antonov, said ahead of Narendra Modi's meeting with Vladimir Putin in Sochi.
"Deeper strategic partnership in BRICS is one of the priorities of Russia's foreign policy. Over recent years, the alliance has matured, turning into a full-scale mechanism of cooperation," Antonov said last week, answering media questions following the VI Annual Conference 'Doing Business with the BRICS' in Washington DC.
Noting the increasing global role of BRICS countries, comprising Brazil, Russia, India, China and South Africa, Antonov highlighted the main benefits of the association of five major emerging world economies, noting that the New Development Bank serves to reform the "outdated" global financial system.
"We coordinate our steps on pressing issues of international agenda, on combating terrorism and drugs, international information security," Antonov said, as cited in the embassy's weekly newsletter. "The establishment of the New Development Bank by BRICS countries and a $200-billion Reserve Currency Pool has become momentous for reforming the outdated global financial system, dominated by the Western countries."
Looking into the future prospects of the bloc's multilateral relations, Antonov said that BRICS plans to further expand the areas of cooperation, namely in peacekeeping, joint production of vaccines, and various other areas such as the tourism industry. Recalling that the association's main motto is openness, the ambassador told reporters on Thursday that BRICS plans to potentially incorporate more countries in its projects through the "BRICS-plus" concept that was adopted during last year's summit in Xiamen.
"It is aimed at establishing 'outer circles' of the friends to 'the Five,' creation of a dialogue venue for regional integration unions of states with emerging and developing economies from different parts of the world," Antonov said.
READ MORE: 'US doesn't want strong & independent Brazil backing Latin America' – Brazil's Lula da Silva
On Monday, India's Prime Minister Narendra Modi arrives in Russia's Black Sea resort of Sochi for an "agenda-less" meeting with President Vladimir Putin, where the leaders of two BRICS nations are set to "build up their relationship" and "discuss issues important to their own countries."
Like this story? Share it with a friend!
You can share this story on social media: