Russia reforms government, introduces digital development ministry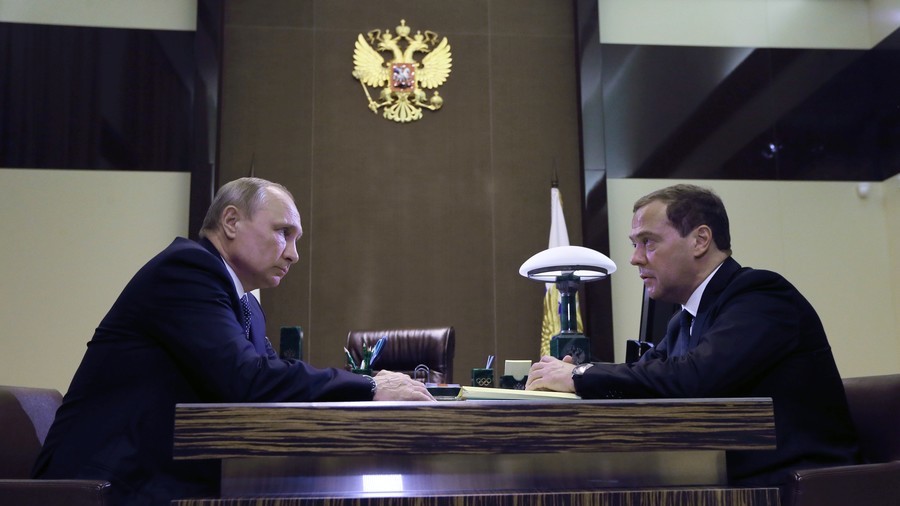 While the names of the ministers inside the new Russian government are yet to be announced, its structure will undergo subtle but potentially impactful transformations, after a decree was signed by Vladimir Putin on Tuesday.
The Ministry of Telecom and Mass Communications, which oversees not only data technology, but also the mass media in Russia, will be transformed into the ministry of digital development. According to Prime Minister Dmitry Medvedev, who will keep the post he has occupied for the past six years, the new ministry will drive "Russia's digital agenda – something that is relevant for the world as a whole at the moment, and specifically to this country." Previously many of the functions for adopting technology – both for the government, and population as a whole, were undertaken by different departments. That the new body should maintain its predecessor's mass media remit seems fitting in the current era of digital news consumption.
Since the last Russian government was formed, similar ministries have been introduced in the UK, France and other European states, though there is no such separate ministry in the US.
The Ministry of Education and Science will be split into its two constituent parts. The new science department will be tasked with fulfilling Russia's ambitious plan to become a top-5 country in scientific publications by 2024, and to create 15 world-class research and development centers, which was voiced in a blueprint published by Putin following his inauguration.
According to Medvedev, one of the ministries will be focused on basic school and specialized technical education, while the other will bring universities, science and industry closer together.
Meanwhile, an additional agency will be created to oversee educational standards – raising them was another one of Putin's stated aims – that will respond directly to the government, but will not be part of the new ministries.
READ MORE: Putin's May decrees: Achievable or just wishful thinking?
The number of deputy prime ministers, who serve either as super ministers responsible for entire spheres of government policy, like Dmitry Rogozin, who curated defense and space during the last government, or special task tsars, will go up from nine to ten. Their exact identities, to be announced by next week according to Putin's spokesperson, Dmitry Peskov, will give pointers to the direction of the Russian government until 2024.
You can share this story on social media: