Putin's May decrees: Achievable or just wishful thinking?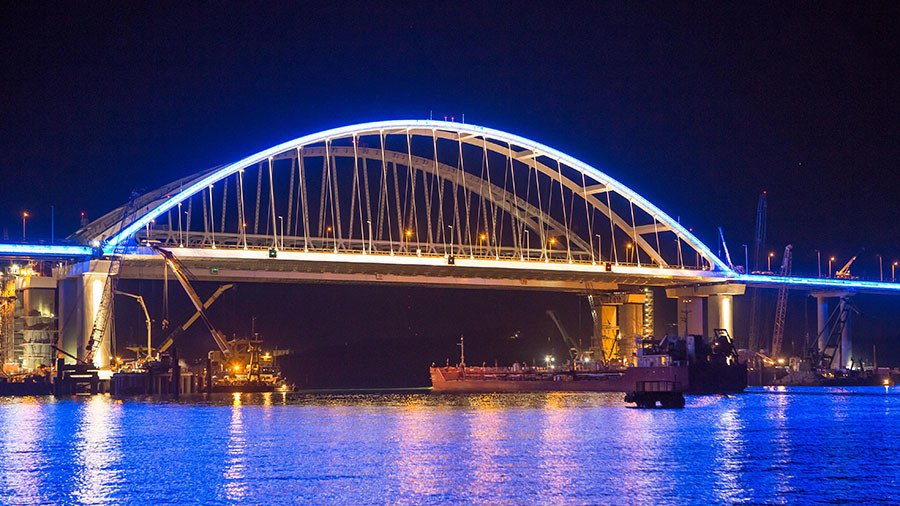 Vladimir Putin would leave the Russian presidency on a very high note if the ambitious goals set out in his latest May decrees all came to fruition by 2024.
Putin was re-elected in March in what appears to have been one of the cleaner elections in Russia's history. Though there were unsurprising allegations of ballot stuffing, research by one expert at Stanford University's Hoover Institution estimated that less than one percent (about 320,000) of the votes cast for Putin were falsified across about four percent of Russia's polling stations.
Immediately following his inauguration on May 7, Putin signed an ambitious list of national goals. The 17-point decree essentially lays out a roadmap for Putin's fourth and final term.
The implementation of these so-called 'May decrees' will require an additional 8 trillion rubles (about 130 billion USD) over six years — a figure which amounts to about half of total federal expenditure set out in Russia's 2018 budget. A hefty price tag for some lofty goals.
The Financial Times called Putin's goals not just ambitious, but "outright utopian" — but let's look at some of the big ticket goals and see how achievable or unattainable they are.
Breaking into top 5 economies
Putin has pledged to bring Russia into the top five global economies by the middle of the next decade, all the while maintaining GDP growth above the global average.
Russia is the world's 12th largest economy measured at market exchange prices and the world's 6th largest economy measured by purchasing power parity (just 5 percent smaller than the German economy). The Russian economy proved to be more resilient than expected in the face of lower oil prices and Western sanctions and 2018 will be another year of recovery and slow but sure growth.
However, based on recent figures, maintaining GDP growth which outpaces the global average will likely be the bigger task. Russia's economy grew by 1.5 percent last year, while the world economy grew by 3.5 percent — and that disparity is set to continue based on current predictions. The scale of the challenge is not lost on the government, with Prime Minister Dmitry Medvedev admitting that the timeframe is "rather tight."
READ MORE: Putin plan: Russia to halve poverty, join world's five biggest economies, increase life expectancy
Arecent report from the World Bank also cautioned that Russia would need "deeper and speedier structural reforms" to improve the country's productivity and boost its GDP. To achieve its economic goals, Russia will need to support technological innovation, continue to strengthen its trade relationships and provide reassurance to foreign investors by strengthening property rights and contract enforcement. These structural reforms are crucial if Putin's separate goal to cut poverty by 50 percent is to be achieved.
Decrease dependency on oil and gas
Putin has often been criticized for failing to do enough to wean Russia of its risky dependency on oil and gas exports, but he has vowed to do just that over the next six years. The goal is to generate at least $250 billion a year in non-energy exports.

Going according to plan, Russia will invest heavily in new roads and ports to increase cargo traffic. Railroads are also in for some improvement, with plans to increase capacity on the Baikal-Amur and Trans-Siberian railways by half. Russian cities will also be better linked with new railways and more direct flights. As it stands, a far too high number of domestic trips need to be made through Moscow — an obvious impediment to business activities.The risk is that this goal will fall by the wayside if oil prices continue to rise. One hopes that with strategic long-term thinking, the need to decrease dependency on energy exports and develop Russia's manufacturing industry will be kept at the forefront of Putin's agenda.
Life expectancy and population growth
Putin also hopes to increase life expectancy in Russia to 78 years by 2024 — something which the UN does not expect to happen until sometime between 2060 and 2065.
Russian life expectancy hit a record high last year, with Russians born in 2016 expected to live until nearly 72 years on average. There is still a huge discrepancy however, between men and women — with women living to 77 years and men only 66 years. Russia will need to focus on closing that gap if it is to achieve its target of 78 by 2024.
Russia's population has grown to nearly 147 million people, up from 142 million in 2009. A huge chunk of that was the instant increase that came from adding 2 million Crimeans.
The goal is to boost the birth rate to 1.7 through providing incentives for parents, better healthcare and better job prospects for working mothers. That in conjunction with increasing life expectancy and reducing mortality will hopefully lead to the "sustainable natural growth" in population that Putin envisions.
In fact, Putin, who does not smoke and rarely drinks alcohol, has played an active role in encouraging Russians to live healthier and more active lifestyles. It's easy to write off Putin's public displays of strength and athleticism as trivial publicity stunts, but they appear to be having a positive effect. Smoking and drinking have fallen significantly in Russia in recent years and new figures from the sports ministry show that 36 percent of Russians aged between three and 79 years now take part in sports regularly (up from 22.5 percent in 2012).
In addition, alcohol-related deaths were down by 25 percent in 2017 after steps were made to decrease the availability of dangerous counterfeit alcohol.
Housing and environment
When it comes to housing, the decree promises to increase the volume of annual residential construction to at least 120 million square metres per year. Mortgage lending, a concept almost unheard of in the Soviet Union (as most people lived in government-owned apartments), is to be the driving force behind this new housing boom. Under the decree, mortgages are to be given out at no more than 8 percent interest per year.
In addition, cleaner air and water initiatives are to be implemented, while unsanctioned rubbish dumps that have been the focus of ire over the last year are to be cleaned up. These are huge tasks and are to be implemented with more input from local residents rather than the top-down decision making process which in the past has proved less than successful and often been plagued with corruption.
Crucially, the document provides for another five million hectares of protected environmental areas, the reintroduction of disappearing species to boost biodiversity and ramped up conservation efforts to protect national treasures like Lake Baikal where water quality has worsened thanks in large part to industrial pollution.
There are significant systemic barriers to achieving many of these goals — and no one is naive enough to believe all of them will be fulfilled by the time Putin leaves the presidency in 2024. But the document lays out an important vision for Russia and one which must be continued when Putin is replaced. Until then, he has a lot of work to do to secure his legacy.
Think your friends would be interested? Share this story!
The statements, views and opinions expressed in this column are solely those of the author and do not necessarily represent those of RT.
You can share this story on social media: