Russian anti-gay lawmaker wants 'vice squad' to target prostitution during 2018 World Cup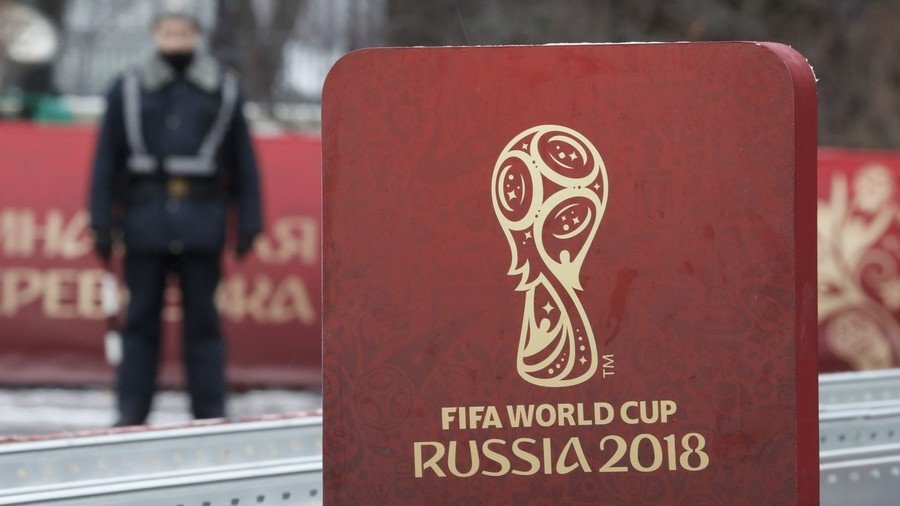 A Russian pro-Christian MP says ahead of the 2018 World Cup the police should launch special units manned by "true patriots" and deploy them in cities to fight "asocial persons" including prostitutes and pimps.
Vitaly Milonov, widely known as the key sponsor of the Russian law that bans the promotion of "non-traditional" sexual relations to minors (also known as the Russian gay propaganda ban), detailed his proposal in an open letter to Interior Minister Vladimir Kolokoltsev.
"Successful and proper holding of the Mundial [World Cup] will have an important and probably even decisive influence on our country's reputation all over the world. It goes without saying that during this time the police and other special services would put to work additional forces, but in order to effectively fight the violations of public morals, we should attract ideological fighters and real patriots who strictly observe the laws, the culture and the traditions," the message reads.
The lawmaker added that the groups manned by such ideologically charged people could become "vice squads" specializing in fighting beggars, pickpockets, prostitutes, pimps and other "asocial persons." Milonov also offered to personally head the newly formed units.
In comments with the National News Service radio, Milonov said that he especially wanted to purge his native city of St. Petersburg of "all this disgrace."
"We must take urgent measures so that there is not a single prostitute's telephone left on St. Petersburg streets. We must purge all these harlots and also those who organize this business. Do something that these people never need prostitutes' services in their lives – like send them working in uranium mines," the MP said. "We need all-enveloping repressions against the porn business," he added.
Milonov is known for his staunch pro-Christian position, which sometimes borders on fundamentalism, and also for numerous bizarre proposals that have been broadly covered in the Russian press and almost never made it into laws.
These included a uniform code of behavior for Russians visiting foreign countries, a legislative ban on being topless in public places, an entry ban for openly gay foreigners, such as Apple CEO Tim Cook, and even renaming Istanbul as Constantinople on all Russian maps and in state-approved textbooks.
You can share this story on social media: