Ruling party lawmaker proposes separate agency for homeless people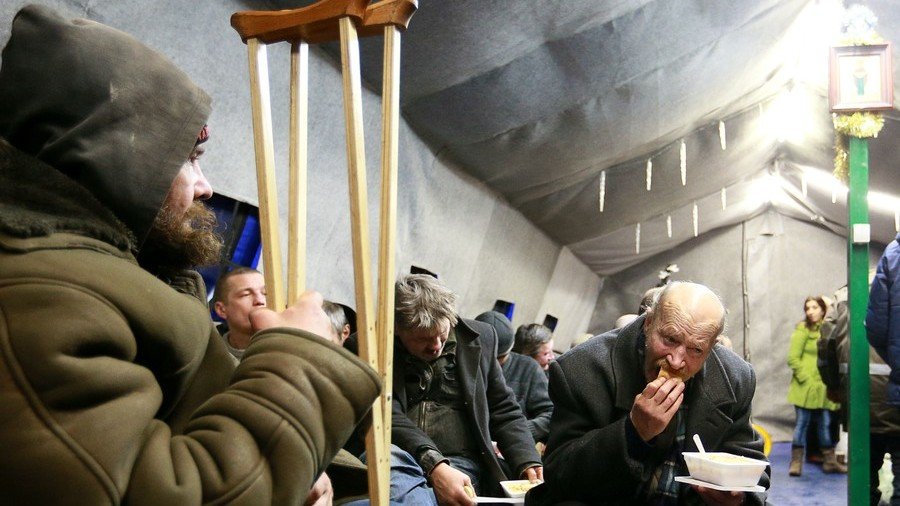 An MP representing parliamentary majority party United Russia revealed that he is preparing a bill to create an agency that would deal with homeless people and help them reintegrate into society.
"The objective of this newly-developed project is to create a unified state agency that would eliminate the problem of homeless people and set up a special center that would develop legal acts in this sphere," Vitaly Milonov was quoted as saying by RIA Novosti.
The lawmaker added that the need for the agency arose from the fact that the problem of homeless people and beggars lied outside the powers of every Russian ministry that ought to deal with it, such as the interior, healthcare, and labor ministries. "The problem is multi-faceted and therefore, in order to deal with it we have to create an effective body of state power that would assume the powers of all of these ministries and call it the ministry for homeless people's affairs," Milonov said.
The MP added that he had already started working on the bill.
Milonov said that apart from setting up a dedicated state agency he wanted to restore the state infrastructure aimed at returning homeless people and beggars into society, and provide aid to various NGOs and volunteer groups engaged in this work.
It should be noted that it is not the first time Milonov has addressed the problem of homeless people. In mid-2013, when he worked as a deputy in the St. Petersburg city legislature, he proposed building special dormitories in remote villages to accommodate the homeless population, which he estimated at 4 million. Back then, Milonov said the move would both save people from the winter cold and at the same time lower the threat of contagious diseases.
Milonov emphasized that re-settlement to the new centers must be voluntary and that transients must be offered the alternative of temporary shelter within city limits.
The initiative was met with limited enthusiasm in federal lawmaking bodies but still has not been implemented in reality.
You can share this story on social media: