Judge governors by number of smiling faces in their regions – Liberal-Democratic leader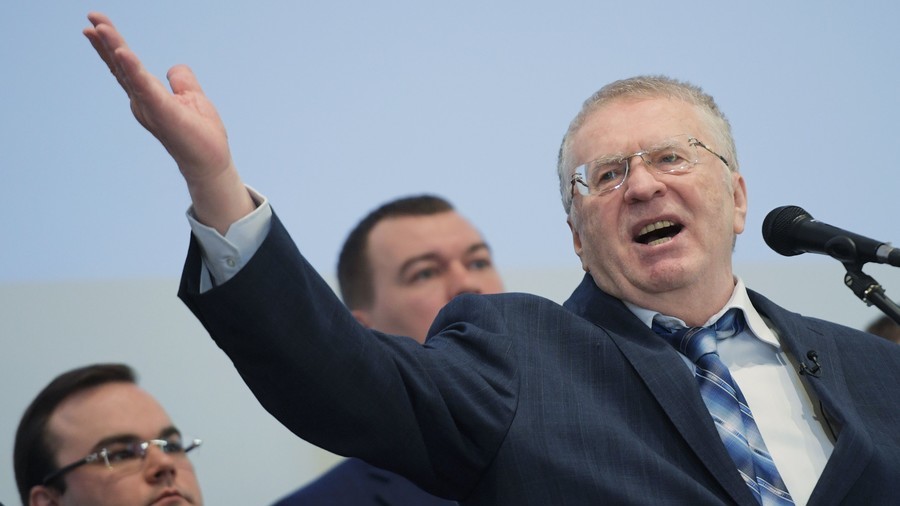 Nationalist politician Vladimir Zhirinovsky says the Russian president should stop reading reports and analyses from the various regions and start basing his assessments simply on the number of happy faces seen on public web cams.
Speaking at the State Council – the top consultative body in Russia dealing with general issues of regarding national politics, the economy, and law – Zhirinovsky made an unusual proposal to Russian President Vladimir Putin.
"You should issue the following order: we have web cameras installed all over the country and if you want to know if a certain governor performs well you should study the records made with these cameras. For example, tomorrow, on April 6, people will go to work. Study their faces, where the faces are the happiest the governor must be good; where the faces are gloomy, unhappy, irritated and mean – this is also an excellent sign to judge the performance of a governor or a mayor," Zhirinovsky was quoted as saying by RIA Novosti.
The president, however, appeared skeptical about the proposal.
"I think that if we introduce such criteria everyone will be smiling tomorrow, but this would hardly reflect the real situation in the region's economy. Still, thank you for your proposal," Putin told Zhirinovsky.
In November 2017, Putin signed a decree with details of the criteria used for evaluating the performance of regional governors and other top officials from the executive branch. These include the mean income per capita, the percentage of people whose income is below the cost of living, availability of housing, and the quality and availability of community services, among other things. In addition, the federal authorities take into account the assessment of governors made by the population in the given region.
However, the last point is scheduled to change as soon as August. From then on, people in the regions will not have to judge the abstract performance of regional officials, but answer some particular questions about the availability and quality of various services and the general conditions for life, cultural and spiritual development, conducting business, etc.