'Epidemic' of harassment charges will lead to end of humanity, claims Russian presidential hopeful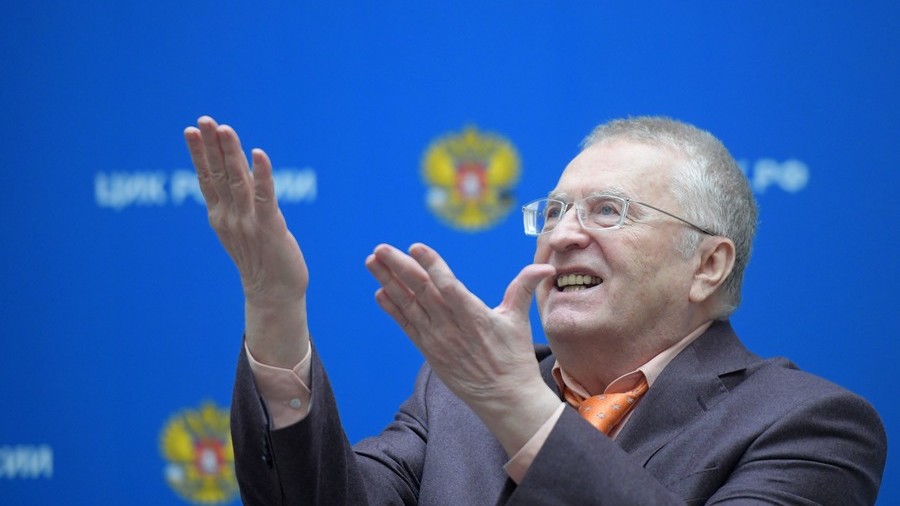 The leader of the Russian nationalist-populist party LDPR has said that the current anti-harassment campaign could cause men and women start hating each other, which would cause the extinction of humans as a species.
"We should understand that if the epidemic of accusations against men does not stop normal relations between sexes could stop completely," Vladimir Zhirinovsky wrote in a Telegram message on Monday. "Instead of love, men and women would hate each other. Try to imagine that: one half of humanity hates the other. Everyone understands that this could lead to our extinction as a species."
Zhirinovsky added that the "forces" responsible for the situation were the same ones that in previous times incited communists and fascists to hate each other, as well as the western and eastern worlds. "The goal of these manipulators is to halt humanity's healthy development, to rule all people. To make them hostages to stereotypes for profits," he wrote.
Zhirinovsky is currently running for the presidency on the ticket of the Liberal Democratic Party of Russia (LDPR). He is one of the most experienced politicians in Russia and is known for his flamboyant style and fiery statements.
This time, however, the comment came shortly after a senior LDPR member, the head of the lower house Committee for International Affairs, Leonid Slutsky, was accused of harassment by several female journalists. Russian TV channel Dozhd initially reported about the charges, quoting anonymous sources. After Slutsky and his party colleagues dismissed the reports as false and pointed out that no formal complaints had ever been made against his behavior, deputy chief editor of the US-based Russian-language television RTVI, Yekaterina Kotrikadze, reiterated the accusations in a live statement. Dozhd's own producer, Darya Zhuk, wrote a letter to the State Duma Ethics Committee providing details of Slutsky's alleged sexual harassment against her.
Last week, State Duma speaker Vyacheslav Volodin said that he was taking the situation with Slutsky under personal control and promised that the Ethics Commission would thoroughly study all letters with accusations against the LDPR MP.
Slutsky himself continues to maintain his innocence and claims that he has become a victim of a smear campaign ahead of the presidential election.