Female reporter accuses senior Russian MP of sexual harassment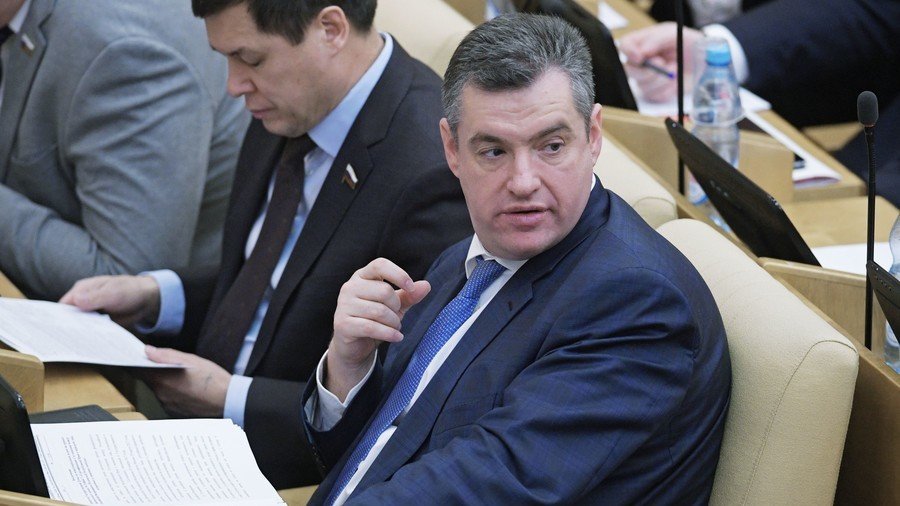 A journalist at US-based TV station RTVI has accused Duma member Leonid Slutsky of sexual harassment, days after Russian media cited similar accusations from three unnamed sources.
In live comments aired by RTVI, a Russian-language channel, deputy chief editor Yekaterina Kotrikadze said that the alleged harassment by Slutsky took place in 2011. The reporter said that she was 26 at the time and had just arrived in Moscow as a correspondent for Georgian television. After contacting Slutsky with a request for an interview, she was invited to the MP's office for a preliminary discussion.
Kotrikadze claims that after she arrived, Slutsky locked the door behind her, pressed her against a wall and tried to kiss her, after which she broke free and ran away. The journalist also said that many of her colleagues face similar problems in various Russian bodies of power and state agencies, but never talk about them because anyone who does "only risks drawing insults and accusations of lying."
The journalist also said she believes the women who have previously accused Slutsky of harassment, apparently referring to the report by Russia's Dozhd TV station, which earlier this month quoted three unnamed female journalists as saying that they had allegedly become victims of the MP's unwanted advances. She also urged all women to speak openly about such situations to effectively counter sexual harassment.
Slutsky's press secretary, Diana Rudakova, said on Wednesday that the lawmaker would not comment on or reply to the new accusations. Previously, Slutsky dismissed the Dozhd TV report as "delirium" and said that the scandal could be connected with the ongoing election campaign. The deputy Duma speaker representing the LDPR, Igor Lebedev, posted on Twitter that he considered the accusations a violation of ethics and criminal law, and proposed stripping reporters who work in the parliament for Dozhd TV of their accreditation.
On Tuesday this week, presidential candidate Ksenia Sobchak, who works as a host for Dozhd, officially addressed the State Duma's Commission for Ethics with a request to check the reports of sexual harassment, take measures against them, and inform her of the result. The commission members have previously stated that they had never received any complaints mentioning Slutsky.
The developing scandal has also drawn comment from the deputy head of the lower house Committee for Family Affairs, MP Oksana Pushkina, who promised to amend existing legislation targeting sex crime with a separate bill detailing punishment for sexual harassment.
You can share this story on social media: