Russian lawmaker promises to prepare anti-harassment bill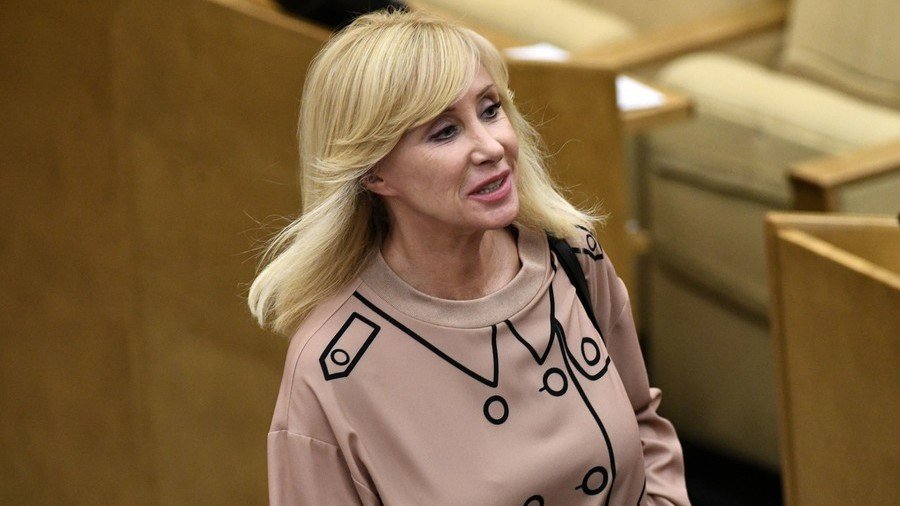 The deputy head of the lower house committee for family affairs has promised to amend existing legislation targeting sex crime with a separate bill. Gender equality at work would be enforced and sexual harassment punished.
MP Oksana Pushkina (United Russia) told the RBC news site that in her view sexual harassment was very widespread in society and legislation did not match the level of the problem. She noted that the existing criminal code contains articles dealing with rape and 'coercion into sexual activities' though the latter is hardly ever applied. "Responsibility for sexual harassment is not regulated in any way. In most cases women who face sexual harassment remain silent," the lawmaker said, adding that the victims' only recourse is to quit their jobs.
Pushkina then told reporters that she was continuing to work on the bill on gender equality at work, and promised to include all urgent topics in the final draft of the motion. The bill was originally developed and drafted in early 2003, by a group of lawmakers headed by the current State Duma speaker Vyacheslav Volodin. It describes various measures to guarantee gender equality and prevent any discrimination by gender principle. The bill reads that "officials from state agencies and municipal bodies of power who violate the legal norms guaranteeing equal rights and equal opportunities for their realization for men and women must bear constitutional, disciplinary and criminal responsibility in accordance with the law." The State Duma passed the bill in the first reading, but its further movement has stalled.
A bill targeting sexual harassment has been proposed before in Russia. In 2014, MP Oleg Nilov, of the center-left party Fair Russia, suggested punishing sexual harassment and unwanted flirting in open and concealed form with fines of between 30,000 and 100,000 rubles ($600 to $2,000 at current rates). The same bill suggested that foreigners found guilty of harassment must pay the same fines as Russians and also be deported from the country.
Nilov's bill was rejected at the preliminary stage and the State Duma's committees decided that it duplicated already-existing laws.
Pushkina's comments came shortly after Russian TV Dozhd reported that several unnamed female journalists had accused the head of the Lower House Committee for International Relations, MP Leonid Slutsky (LDPR), of sexual harassment. Slutsky dismissed the allegations as "delirium" and both the police and the lower house ethics commission said in press comments that they had never received any complaints mentioning Slutsky's name.
LDPR party leader Vladimir Zhirinovsky also told reporters that he had never heard about any such accusations against Slutsky and noted that the MP's alleged behavior could had been caused by a desire to maintain interest in his person. The deputy Duma speaker representing the LDPR caucus, Igor Lebedev, posted on Twitter that he considered the accusations a violation of ethics and the criminal law and proposed stripping reporters who work in the parliament for Dozhd TV of their accreditation.
You can share this story on social media: