Not fit for service: Russian military set to boot Coca Cola & Snickers bars off bases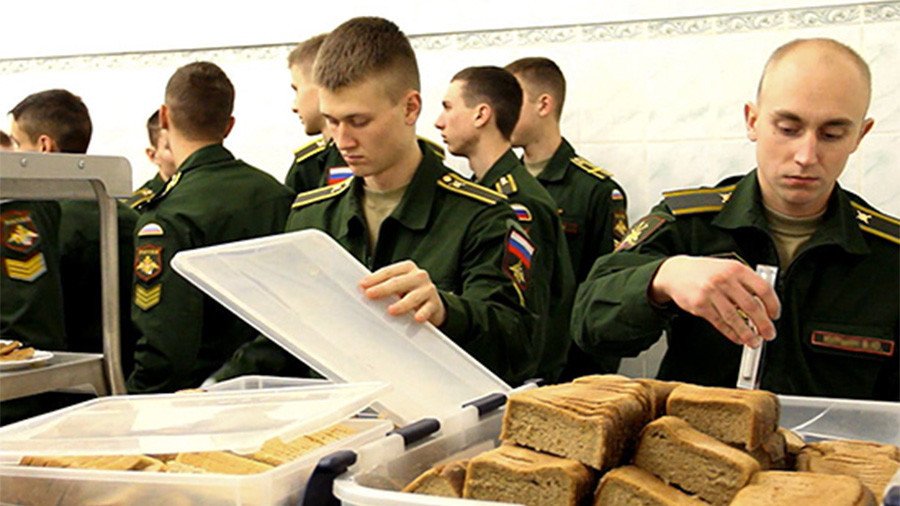 Russian soldiers are set to lose access to Coca Cola and Snickers bars at canteens and vending machines installed at bases, says a representative from a state contractor.
"It is wrong when servicemen in military units claim that their favorite drink is Coca Cola and their favorite candy is Snickers. This situation is our target," the general director of Voentorg, Vladimir Pavlov, was quoted as saying by TASS.
"So far we are not targeting Coca Cola, but we do target chocolate bars. I hope we will be able to do all of this in the nearest future," he added. Pavlov also said that his company was working to seriously expand the network of about 2,000 vending machines selling food and drinks that are installed at military bases throughout Russia.
Russian officials have repeatedly drawn public attention to the health risks linked to regular consumption of junk food, and on several occasions have attempted to introduce laws that would help to reduce the threat.
In mid-2015, parliamentary majority party United Russia prepared a bill introducing restrictions on advertising foodstuff with high sugar, salt and saturated fat content. If passed into law, the bill would essentially equate the advertising of junk food with the promotion of alcohol and tobacco.
However, the motion received a negative assessment from the Federal Anti-Monopoly Service and the Health Ministry, whose representatives claimed that such a measure would undermine the budget of the approaching 2018 FIFA World Cup, of which the Coca Cola Company is one of the official sponsors.
In 2016, lawmakers from the center-left party Fair Russia asked the government to introduce graphic warning labels on fast food packaging, claiming that the step could prevent the spread of obesity and improve the general health of the population. The request has so far not been fulfilled.
You can share this story on social media: