Russian govt agencies reject restrictions on fast food ads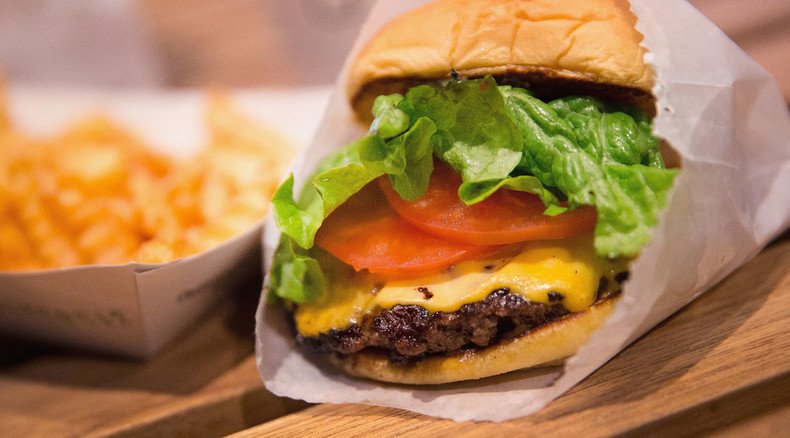 The Federal Anti-Monopoly Service, the Health Ministry and consumer rights watchdog Rospotrebnadzor are against the proposed ban on advertising of unhealthy food and drink, saying such a measure would undermine the budget of the approaching 2018 FIFA World Cup.
Russian business daily Kommersant quoted an unnamed source in Rospotrebnadzor as saying that all state bodies gave negative reviews to the bill after one of the top managers of the company-organizer of the 2018 World Cup in Russia said at a press conference that its approval would create additional risks connected with guarantees issued by the Russian authorities as they agreed to host the championship.
READ MORE: New bill to equate fast food with vodka in advertising
In particular, the ban could affect the main partners and sponsors of the championship – the Budweiser, Coca Cola and McDonald's brands, he said, estimating the market's potential losses from the restrictions at 15 to 20 billion rubles per year or between $242 million and $323 million.
The bill introducing harsh restrictions on food and drink with excessive sugar, salt and saturated fat content has been prepared and drafted in July this year by lawmakers of parliamentary majority party United Russia. The bill's sponsors claimed that it would help to encourage healthy food habits among the population. They also promised that the proposed amendments would give additional protection to the apparently healthy "national foods."
READ MORE: Activist pushes for govt anti-junk food media blitz
This was not the first attempt to impose tougher regulation on potentially hazardous foods. In June, the head of Russia's Party of Pensioners urged the government to impose sanctions on the Coca-Cola and PepsiCo companies, saying they were major sponsors of anti-Russian politicians in the US and that the move would boost domestic producers of soft drinks.
Before that, the Communist Party sought an additional tax on sugar-containing drinks citing concerns over people's health. Besides, the Russian Temperance Society has asked the government to launch a major nationwide campaign against fast food and sugar-containing sodas, similar to the existing anti-alcohol and anti-tobacco campaigns.
You can share this story on social media: