Russian opposition underrepresented & fractured – former MP & opposition leader
Russia's political opposition has difficulties with overcoming its own internal differences, Dmitry Gudkov, a former Russian MP and an opposition politician himself, said. Unity is what the opposition needs to succeed, he added.
In a major interview with RT's Oksana Boyko, Gudkov criticized the Russian authorities for not giving "everyone," and particularly the anti-corruption blogger turned opposition politician, Alexey Navalny, equal opportunities to participate in the political process and elections. The politician repeatedly referred to the rejection of Navalny's application for the March 2018 presidential race as an example of the perceived flaws in Russia's political system.
Read more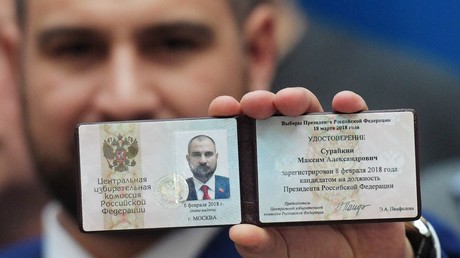 However, he also admitted that "there is a serious split in the opposition." Asked about why it is so difficult for the Russian opposition "to put their political ambitions to the side and focus on forming a united front," Gudkov called attempts to get together "a headache," adding that "we [the opposition] cannot sometimes unite [our] efforts."
The politician avoided detailing the reasons behind the situation, though. When Oksana Boyko brought up what she called "one of the main Kremlin's criticisms of the opposition" to Gudkov by saying that the opposition politicians are sometimes considered to be "a bunch of egomaniacs who put their personal interests above their common values," he said it was "a disease of our [Russian] society" in general, and not just of the opposition.
The former MP illustrated the divisions in the opposition front when speaking about the idea of an election boycott, an idea that has been championed by Navalny. "I understand him," Gudkov said, calling Navalny the "most popular" figure in the Russian opposition. At the same time, he repeatedly stated that he does not "support his strategy to boycott elections."
"I think we need to support those [Russian President Vladimir] Putin critics who will be in the ballot list," Gudkov said, adding that the proper strategy would be to take part in the vote and to "do everything possible" to create a support base for the opposition. He also shared some of his plans to "unite" people who have various attitudes to voting.
Read more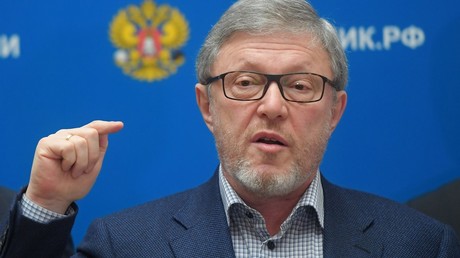 "People do not like to take risks. They want changes but they won't take risks," the politician said, adding that those who could potentially back the opposition forces are lacking leadership.
Speaking about the fight against corruption that boosted Navalny to prominence, Gudkov said that it actually "should be out of politics." At the same time, he admitted that "all politicians" will still use it for "their own political purposes," as "there is a strong demand in our society to fight…corrupt officials."
Dmitry Gudkov was a Russian State Duma MP between 2011 and 2016 after he was elected to the lower house of the Russian parliament from the Fair Russia party. However, in 2013, he was expelled from Fair Russia for taking part in a loose bloc of non-parliamentary street opposition. He then resumed his work as an independent. In 2017, Gudkov sided with the opposition parties Yabloko and PARNAS (Party of People's Freedom) during the municipal elections in Moscow.
The opposition politician also repeatedly spoke about his intention to enter the 2018 mayoral race in Moscow. His efforts in the 2017 Moscow municipal electoral campaign were also allegedly aimed at putting opposition activists in municipal councils so that their signatures would allow him to pass the municipal filter.