Veteran liberal Yavlinsky opposes presidential election boycott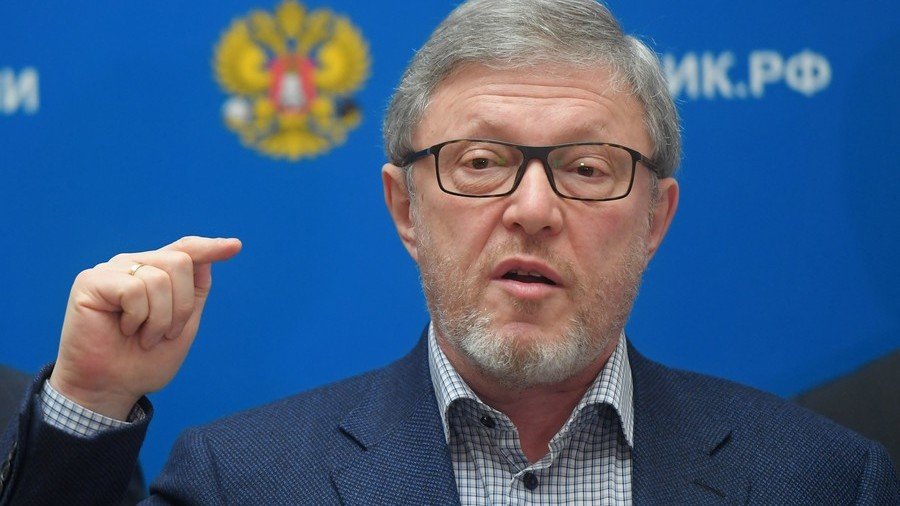 Presidential candidate Grigory Yavlinsky of the liberal party Yabloko has urged voters not to dismiss their right to participate in elections, adding that boycotts inevitably fail to produce any results.
"We should not go on strike, we should vote, because this is our right. If we all stay at home simply nothing would ever happen. I think it is wrong to participate in the boycott – we must go and cast our votes," Yavlinsky said during a campaign meeting with voters in St. Petersburg.
The idea of an elections boycott, dubbed "the voters' strike," is being promoted by Russian anti-corruption blogger turned opposition politician Alexey Navalny. He turned to this tactic in December last year, after his own application for the March 2018 presidential race was rejected by the authorities as Russian law forbids people with unserved criminal convictions to run for official state posts.
Back then, Navalny released a video address in which he stated that he and his allies would not dissolve their election headquarters but would use them for the promotion of ideas seeking to undermine voter turnout as well as general trust in the country's political system. He also called upon other would-be participants of the race to quit as a sign of protest, but none has so far done so.
The Russian presidential election is scheduled for March 18 this year. Apart from Yavlinsky, there are seven other registered candidates in the race: incumbent President Vladimir Putin, founder and leader of the Liberal Democratic Party of Russia Vladimir Zhirinovsky, farm magnate Pavel Grudinin, who is backed by the Communist Party, Sergey Baburin of the All-Russian People's Union, Maksim Suraikin of the minor leftist party Communists of Russia, business ombudsman Boris Titov, proposed by his own Party of Growth, and TV host and magazine editor Ksenia Sobchak, backed by the Civic Initiative party.
You can share this story on social media: