New Kiev law marks shift 'from sabotage to burial' on Minsk deal – Russian senator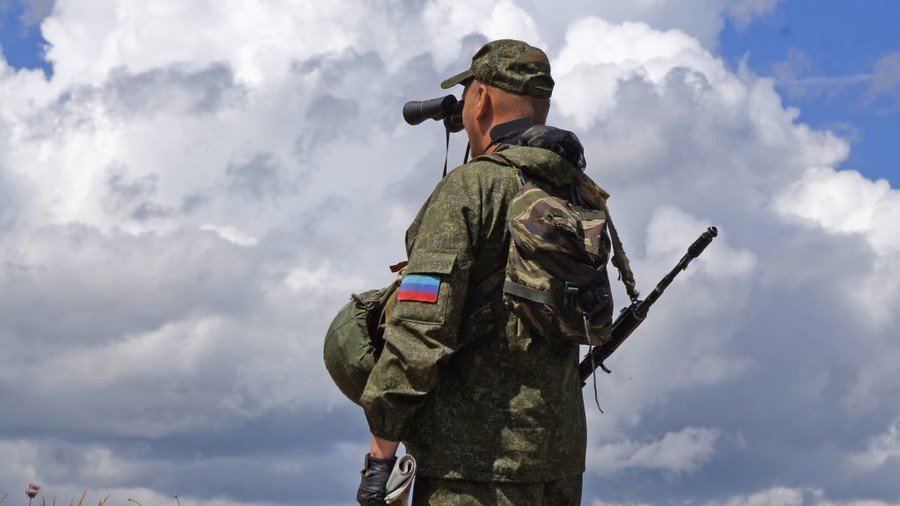 The new Ukrainian law on the reintegration of Donbass means an end to the Minsk peace deal and will likely lead to a new war in the southeast of the country, Russian Senator Konstantin Kosachev warned.
"By adopting the odious law on the reintegration of Donbass, the Verkhovna Rada [parliament] of Ukraine has effectively axed the Minsk agreements (the mentioning of which was deliberately excluded from the text of the law in the final reading)," Kosachev, who heads Russia's upper house Committee for International Relations, wrote on Facebook.
He urged Germany and France, which are participants in the Minsk process together with Russia and Ukraine, to "give a proper assessment of Ukraine's 'anti-Minsk' act that fundamentally overturns the situation in the intra-Ukrainian settlement."
"Kiev has switched from sabotage of the Minsk agreements to their burial," the senator wrote, adding that such a development was expected. "By doing so, it (Kiev) screwed over its Western backers, which now have a difficult choice to make. A choice between war, which will be an inevitable result of further support for the current Ukrainian authorities, and peace, which would require honest assessments and responsible behavior in the future," he stressed.
The law on the reintegration of Donbass, which was accepted by the Ukrainian Rada on Thursday, labeled the self-proclaimed Republics of Donetsk and Lugansk in eastern Ukraine as "temporarily occupied territories," while qualifying the actions of Russia as "aggression against Ukraine." The legislation also grants President Petro Poroshenko the right to use military force inside Ukraine without consent from the Rada, including for reclaiming Donbass. A joint operative staff of the Ukraine Armed Forces is already being created to take command of all the military, police and volunteer units in the conflict area.
READ MORE: Russians view US, Ukraine and EU as country's main enemies – survey
More than 10,000 people have been killed in the eastern Ukrainian conflict, which broke out in spring 2014 after the Donetsk and Lugansk Regions refused to recognize the new coup-imposed authorities in Kiev. The so-called Minsk II peace deal – which was signed in February 2015 and envisaged a ceasefire, withdrawal of heavy weaponry and a prisoner exchange, among other things – helped to achieve a sharp decrease in violence, but wasn't fully implemented, mainly due to the position of Kiev.
You can share this story on social media: