US, Canadian weapons sent to Ukraine may end up in Middle East terrorists' hands – Moscow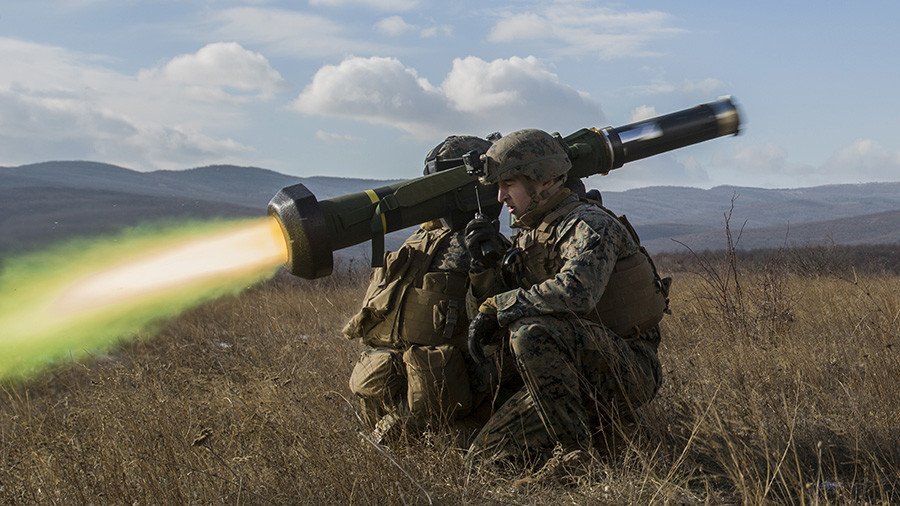 American and Canadian lethal weapons intended for Ukraine may end up in the wrong hands because of a high level of corruption in the country, a senior Russian diplomat has said.
First Canada and then the US announced that they had decided to supply lethal weapons to Ukraine, purportedly for self-defense. But these countries should consider the risks associated with transferring advanced weapons to a country infamous for its high level of corruption, Russian Deputy Foreign Minister Grigory Karasin told RIA Novosti.
"Are Washington and Ottawa certain that their weapons will not end up in 'the wrong hands'? For example, in the hands of terrorists? Or sold by crooked Ukrainian dealers to the Middle East or some other region that the US considers sensitive for its interests?" he remarked. "We ask these questions to our partners across the ocean; call on them to re-examine the risks associated with such hasty moves."
The US and Canada earlier authorized deliveries of lethal weapons to Ukraine to boost its defensive capabilities. The country's military is currently involved in a stand-off with self-proclaimed republics in the east, who rejected the 2014 armed coup in Kiev. The hostilities have been somewhat curbed since their peak in early 2015, thanks to a peace agreement negotiated with the help of Russia, Germany and France.
Russia criticized the American and Canadian decision, saying Kiev may be tempted to escalate the conflict to distract the Ukrainian public from their continued economic hardships under the new authorities.
"The US and Canada are opening a Pandora's box and de facto becoming involved in the internal Ukrainian conflict, taking it up to an international level," Karasin said in the interview. "There are already military instructors from America, Canada and other NATO countries. Many Ukrainians will now consider them combatants in the civil war in the east."
The US is no stranger to arming factions in foreign nations, though the effectiveness of the tactic is questionable. The latest example is Syria, where Washington provided various forms of support to armed groups seeking to topple the government in Damascus. This included supplying advanced weapons, bought from nearby countries like Bulgaria and Romania. Many of those weapons ended up in the hands of the jihadist group Islamic State (IS, formerly ISIS), according to a report of arms tracking group CAR published this month.
You can share this story on social media: