Number of Russians who regret collapse of USSR hits 10-year high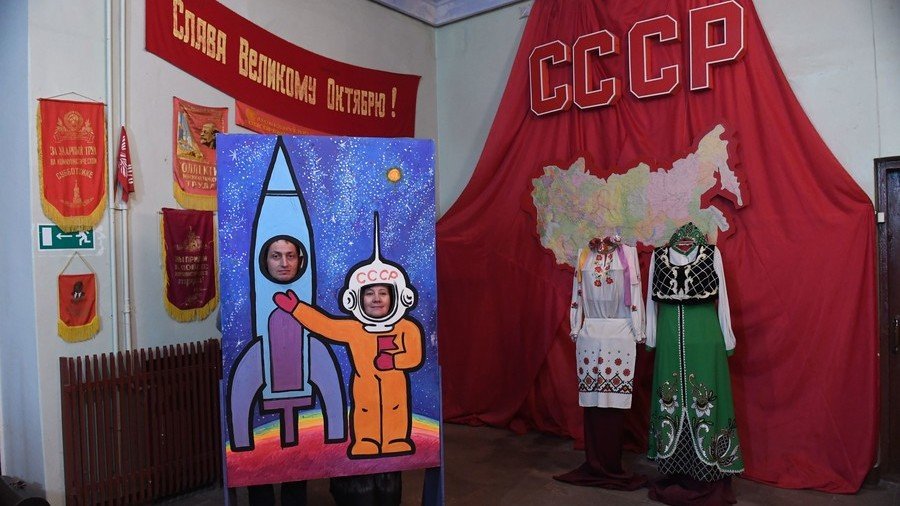 The number of Russians who regret the collapse of the Soviet Union has reached its highest level since 2009, with almost an equal share saying the event could have been avoided.
A public opinion poll conducted by the independent Levada Center in late November this year found that 58 percent of Russians now regret the collapse of the USSR. Twenty-five percent said they felt no regret about this, while 16 percent could not describe their feelings in one word.
When researchers asked those who regret the end of the USSR what the primary reasons were behind their sentiments, 54 percent said that they missed a single economic system, 36 percent said they had lost the feeling of belonging to a real superpower, 34 percent complained about the decrease of mutual trust among ordinary people, and 26 percent said that the collapse had destroyed the ties between friends and relatives.
The same research showed that 52 percent of Russians think that the collapse of the USSR could have been avoided, 29 percent said that the event was absolutely inevitable, and 19 percent did not have a fixed opinion on the matter.
The share of those who regret the demise of the Soviet Union has risen continuously over the past decade, but in 2009 it was even higher than today – at 60 percent. The all-time high – 75 percent – was recorded in 2000.
President Vladimir Putin has repeatedly addressed the issue of the collapse of the USSR in his speeches. In an address to the Russian parliament in 2005 he called the event the greatest geopolitical disaster of the 20th century and a cause of major disruption for the Russian people. In September 2016, Putin said that the Communist Party should have transformed the Soviet Union into a democratic state rather than see it break into separate nations.
At the same time, Putin has always emphasized that he and other Russian officials have no plans to revive the USSR, and has expressed anger that people cannot accept this. He has also accused Western governments of deliberately confusing modern Russia with the USSR and harming the interests of ordinary people on the pretense of preventing an imaginary threat.
You can share this story on social media: