Russians still see US & Ukraine as main foes, poll shows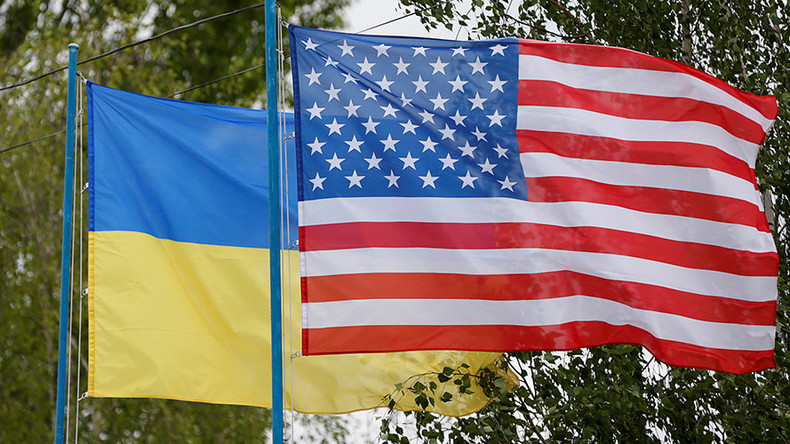 Russians see the United States and Ukraine as the most hostile nations towards them, a recent poll has shown. China, Belarus and Kazakhstan were named as the friendliest countries in the same survey.
The independent public opinion research center Levada asked Russians to name several nations hostile towards their country, with 69 percent of respondents mentioning the United States, 50 percent naming Ukraine and Germany, and 24 percent noting Latvia and Lithuania.
Other countries mentioned included Poland, Estonia, the United Kingdom, Georgia, France and Turkey.
Just over half – 54 percent – of Russians see no sign of improvement in Russia-US relations. An additional 17 percent think that relations between the two have deteriorated over the past year, while just 21 percent told researchers that relations had improved.
Russians' view on relations with the European Union was similar: 53 percent said they remained unchanged, 21 percent reported some deterioration in relations, and 14 percent said relations with European nations had improved.
When researchers asked the Russian public if they considered their country to be isolated from the international community, 46 percent said that it was, while 45 percent believed that not to be the case.
When asked about the nations that they saw as Russia's major allies, 46 percent of respondents named Belarus, 39 percent mentioned China and 34 percent named Kazakhstan. Other nations that Russians see as friendly are Syria, India, Cuba, Armenia, Tajikistan Azerbaijan and Uzbekistan.
Similar research conducted a year ago showed that the share of Russians who considered Ukraine to be one of the most hostile nations was 48 percent. The United States topped the list with 72 percent and Turkey was third with 29 percent. When asked about their own negative sentiments towards foreign nations, 70 percent said that they disliked the US the most, 62 percent named the European Union and 63 percent confessed to negative feelings towards Ukraine.
In a different poll conducted by Levada in late 2016, 63 percent of respondents said they would prefer Ukraine as an independent nation maintaining good neighborly relations with the Russian Federation.
You can share this story on social media: