Most Russians want Ukraine independent but friendly, poll shows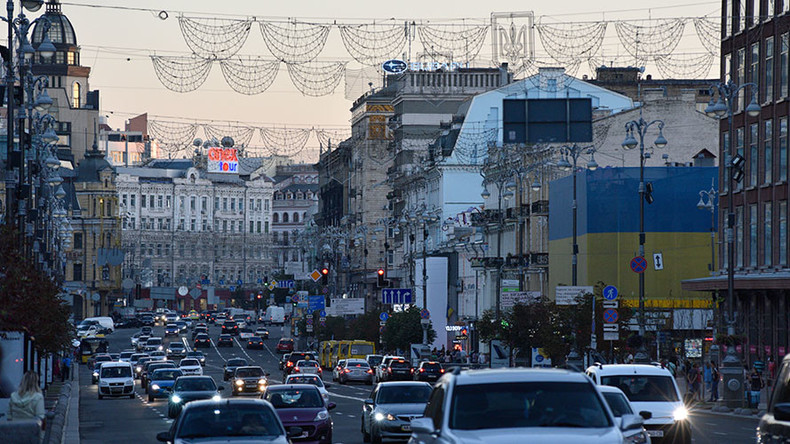 More than half of Russians have told researchers they would prefer Ukraine as an independent nation maintaining good neighborly relations with the Russian Federation. An almost equal share of respondents say they expect no change to the current situation.
The Levada independent Russian public opinion research center released the results of its November poll, according to which 63 percent of respondents think that Ukraine must remain an independent nation and that relations with it must be friendly and mutually beneficial. This is slightly up from 55 percent a year ago.
Some 27 percent – the same share as in 2015 – said that it would be better in Russia established economic and political control over Ukraine and 10 percent refused to give a direct answer.
Sixty-four percent of the Russian public hold that reunification with the Crimean Republic has done more good than bad for their country, while 19 percent hold the opposite opinion. Eighteen percent of respondents could not provide an unambiguous answer to the question.
At the same time, Russians' interest in the situation in Ukraine is gradually decreasing. The current share of respondents who told Levada that they were following Ukrainian events was 73 percent, compared to 78 percent in October and 81 percent in January this year. Also, 66 percent of Russians currently consider the situation in Ukraine as 'tense' and 16 percent as 'critical'. Nine percent of respondents maintain that the situation in Ukraine is calm and normal.
In June this year, Levada conducted a similar poll in which 48 percent of Russians said they considered Ukraine as one of the most hostile nations to their motherland. The United States topped the list with 72 percent and Turkey was third with 29 percent, but researchers allowed every respondent to name several countries in response to this question. When asked about their own negative sentiments towards foreign nations, 70 percent said that they disliked the US the most, 62 percent named the European Union and 63 percent confessed to negative feelings toward Ukraine.
In early 2015, 26 percent of Russians estimated the probability of a full-scale war between Russia and Ukraine as very high. Thirty-three percent of respondents said the probability of such developments was very low, while 21 percent said that such scenario was completely impossible.
You can share this story on social media: