No plans to invite US, PACE monitors for 2018 presidential poll, says Russian lawmaker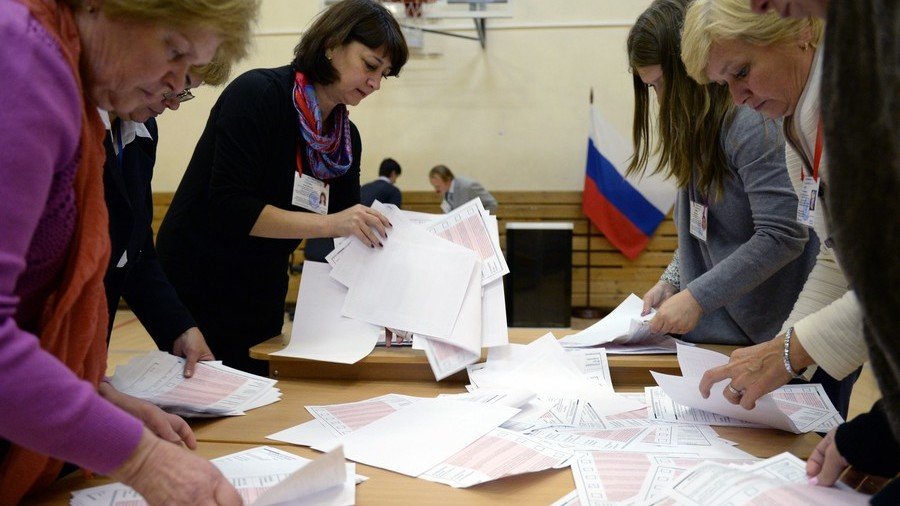 The Russian Duma does not plan to invite monitors from the Parliamentary Assembly of the Council of Europe (PACE) and US Congress to next year's presidential elections, the head of the foreign relations committee has said.
"It is most likely that we will send out our invitations in January. We do not plan to invite the PACE monitoring mission. As for the delegation from the US Congress, the US side did not invite any representatives of the Russian parliament to participate in the monitoring of the US presidential elections, moreover, they have restricted the Russian diplomats' activities. I think this will be an indicative factor for determining our position," MP Leonid Slutsky was quoted as saying on Thursday by TASS.
The Russian lawmaker said that the State Duma does, however, plan to secure a very wide presence of representatives from various international groups at the elections. "We will definitely use the OSCE [Organization for Security and Cooperation in Europe] channels for sending out invitations, including the OSCE's Office for Democratic Institutions and Human Rights [ODIHR]," he said.
According to Russian law, foreign monitoring missions at presidential elections can be invited by the upper or lower houses of parliament, the incumbent president, the government or the Central Elections Commission after the official decree setting the election date comes into force, which happened last Monday.
A week ago, Deputy Foreign Minister Sergey Ryabkov told reporters that Russian diplomats had sent an official note to their US colleagues, notifying them that their refusal to accept Russian monitors at last November's US presidential election would result in similar action "out of the principle of reciprocity".
You can share this story on social media: