Snr Russian MP urges uniform standards for election monitoring in all nations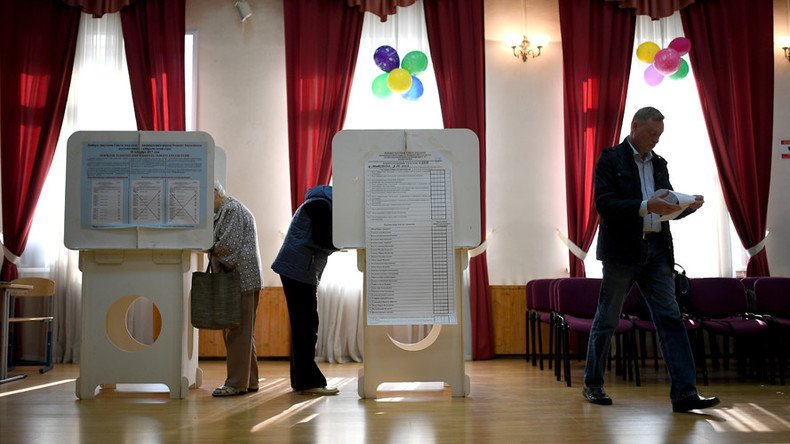 At a meeting with the head of OSCE Office for Democratic Institutions and Human Rights (ODIHR), Deputy Duma Speaker Pyotr Tolstoy stated that elections monitoring should be done according to similar standards in all nations.
"For us, it is important that the principles of evaluation of elections in various nations were common for all. Not like in cases when they consider some nations to be 'established democracies', where no monitoring is needed and other democracies where the mass presence of monitors is required. Russia is not content with this approach – we support equality, clarity and transparency," Tolstoy (United Russia) was quoted as saying by RIA Novosti.
"We have a desire to ensure maximum transparency and legitimacy for the presidential elections scheduled for March 2018. This is why Russia is totally open for a dialogue with the OSCE ODIHR," he said.
The director of the OSCE ODIHR, Ingibjorg Solrun Gisladottir, assured Tolstoy that the office's experts were using the same methods for all nations when evaluating the fairness and transparency of elections.
Tolstoy reminded that representatives of the ODIHR had previously assured Russian lawmakers that they never compare ongoing elections to previously-held ones or issue political statements regarding the procedure. At the same time, he said that political appraisals of polls can come from OSCE monitors, just as Russian monitors give their appraisals to political processes that they observe as part of the OSCE.
The next Russian presidential elections are scheduled for early 2018. The exact date is yet to be announced, but it is widely expected to be March 18, coinciding with the anniversary of Crimea's reunification with Russia in 2014.
Public opinion polls conducted in recent months have shown that over 80 percent of Russians approve of Putin's work as president, with about two-thirds of the public stating they want him to remain president for another term. However, Putin has not yet declared whether or not he intends to run.
You can share this story on social media: