United Russia party to support Putin in presidential race – Medvedev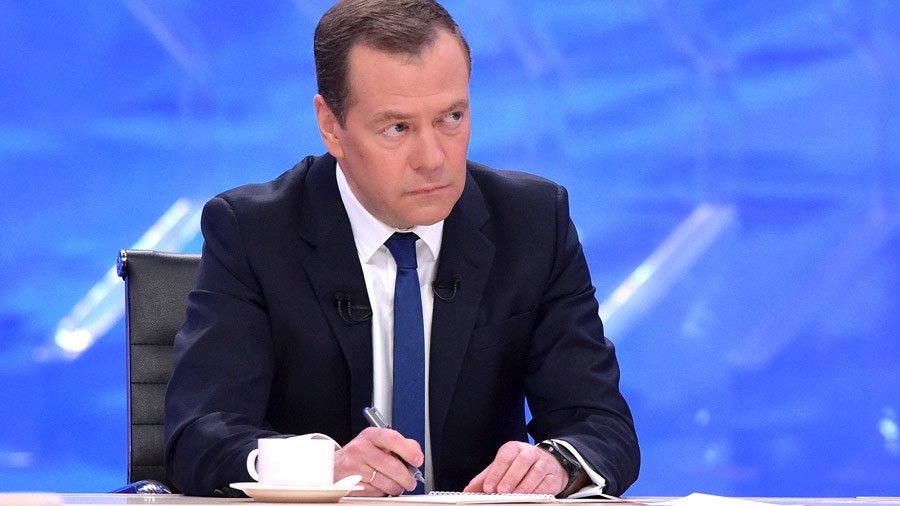 Russian Prime Minister Dmitry Medvedev, who is also the head of the parliamentary majority party United Russia, has said that members of the party will "unconditionally" support Vladimir Putin if he decides to run for the presidency in 2018.
"If the incumbent president of the country, Vladimir Putin, put forward his candidacy or agrees for it to be put forward, then our party and of course me personally as the party chairman would unconditionally and unambiguously support him, because we think that he is a successful president," Medvedev said in a Thursday interview with several Russian television channels. In the same interview, Medvedev told reporters that he "did not see himself as a presidential candidate," at least in the current political landscape.
The next Russian presidential elections are scheduled to take place on March 18 – the anniversary of Crimea's reunification with Russia. The likely candidates in the race include the founder of the liberal Yabloko party, Grigory Yavlinsky, head of the Russian Communist Party Gennady Zyuganov, longtime leader of the Liberal-Democratic Party of Russia Vladimir Zhirinovsky, head of the Grand Freemason Lodge of Russia Andrey Bogdanov, business ombudsman Boris Titov, and journalist and singer-songwriter Ekaterina Gordon.
President Putin has not yet publicly announced his plans concerning the elections. At an APEC summit on November 11, when he again faced the question about his intention to run, Putin answered: "we will talk on this subject when the time comes."
You can share this story on social media: