Medvedev after Putin? Kremlin urges caution over presidential election rumors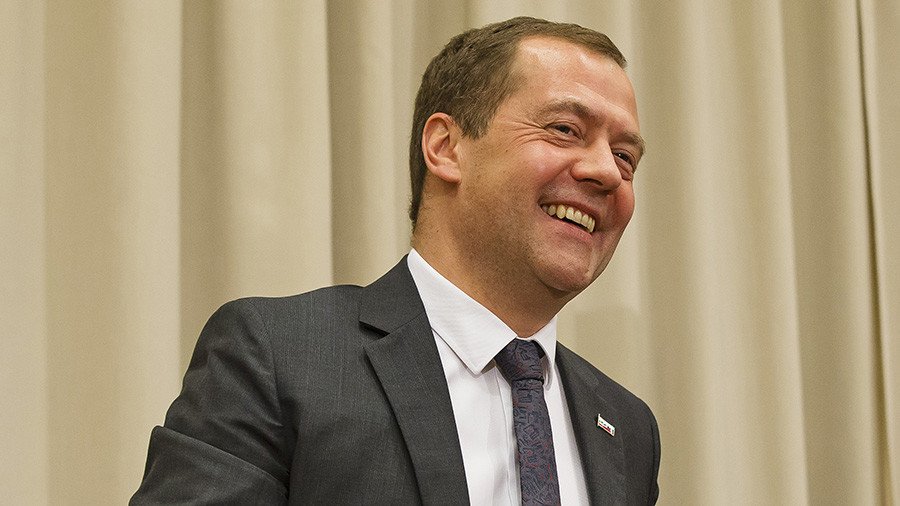 Kremlin press secretary Dmitry Peskov has commented on the rumors about Russian Prime Minister Dmitry Medvedev's possible participation in the 2018 presidential campaign, with a request to retain "wisdom and irony" when reading anonymous internet sources.
On Thursday, reporters asked Peskov, press secretary to President Vladimir Putin, to comment on the speculation about Medvedev's plans to run for the presidency in 2018, referring to the popular Telegram messenger app channel, Nezygar, the author of which prefers to remain anonymous. Telegram, which was developed in Russia, allows users to create so-called 'channels' – data feeds similar to blogs, but without comments or any other feedback from readers.
Peskov said he did not know how to answer the question if Putin and Medvedev had ever discussed the issue, but added that in his opinion reporters who read Telegram channels should "retain reason, wisdom and irony." He also said that the question should be addressed to Prime Minister Medvedev himself. "Actually, someone asked him this question yesterday and he answered it," Peskov noted.
On Wednesday, Medvedev was asked by tabloid news site Life.ru if he intended to take part in the elections "this year." "No, there are no elections scheduled for this year," Medvedev said, but did not answer the subsequent enquiry about the 2018 presidential campaign.
The official start of the 2018 presidential campaign must take place in mid-December, after the Federation Council sets the exact date of the poll – which is expected to be March 18, the anniversary of Crimea's reunification with Russia. So far, several Russian politicians, celebrities and media-savvy personalities have announced their intention to run. Among the most prominent are Liberal-Democratic Party leader Vladimir Zhirinovsky; Yabloko Party founder Grigory Yavlinsky; anti-corruption blogger-turned-opposition politician Alexey Navalny (who is legally banned from participation because of an unserved suspended sentence), and socialite magazine editor Ksenia Sobchak.
Incumbent President Vladimir Putin has not yet disclosed his plans concerning the 2018 campaign. In press comments he has explained this by the allegation that once he makes any definite announcement "everyone in the country would stop working."
Medvedev is one of Putin's closest allies and the head of the Russian parliamentary majority party United Russia. Putin personally backed Medvedev's presidential candidacy before the 2008 elections, which Medvedev won with over 70 percent of votes.
You can share this story on social media: