Russian business ombudsman Titov announces his presidential bid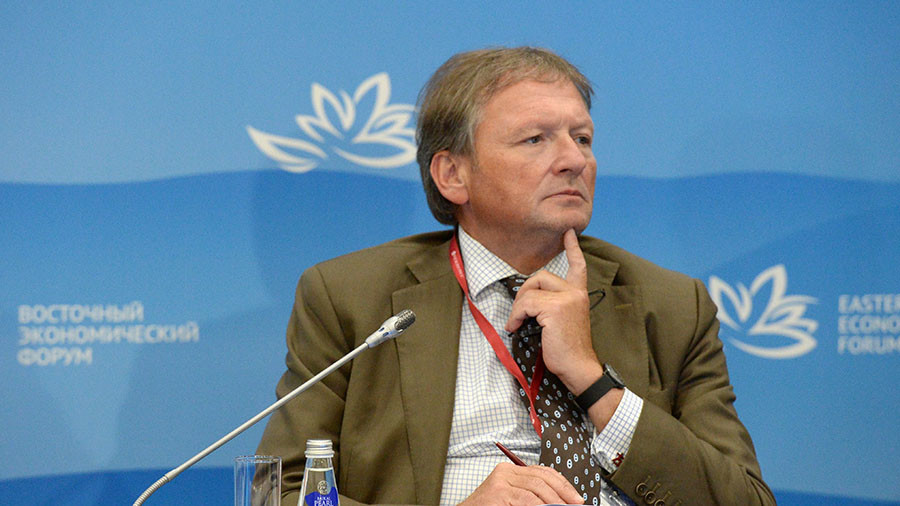 Russia's ombudsman for entrepreneurs' rights and part-owner of popular Russian champagne brand "Abrau-Durso" Boris Titov will join the 2018 presidential race. The ombudsman chairs the Party of Growth, which announced his nomination.
The nomination of Boris Titov was discussed and agreed on by his fellow party members during the meeting at the Titov-owned wine house in the village of Abrau-Durso in Southern Russia. The presidential hopeful heads the "Party of Growth" political party - a revamped "Right Cause" party once owned by billionaire businessman Mikhail Prokhorov.
While earlier the business ombudsman was not among the announced party candidates, the Party of Growth sent mixed messages in relation to the coming elections. In June they vowed to support the incumbent Russian president Vladimir Putin in 2018, but later in summer they advised him to leave the post.
"The business class is our main potential support, but not the only audience I intend to appeal to," Titov told reporters on Sunday, as cited by Ria Novosti. He added that his party "has something to offer the country."
The presidential hopeful wants to promote his economic program dubbed "the Strategy of Growth," which is aimed at boosting the economy by moving away from dependence on oil and other resources.
READ MORE: Medvedev after Putin? Kremlin urges caution over presidential election rumors
Titov is the latest in this year's series of public and political figures to have announced presidential ambitions, including Russian showbiz personality and opposition member Ksenia Sobchak; journalist and all-round celebrity Yekaterina Gordon; Russian Communist leader Gennady Zyuganov; and the head of Russia's Liberal-Democratic Party Vladimir Zhirinovsky, among others. Current Russian president Vladimir Putin has not announced whether he plans to join the forthcoming run as yet. The election is scheduled to take place in March 2018.