Snr Russian diplomat warns of apocalyptic outcome of N. Korean crisis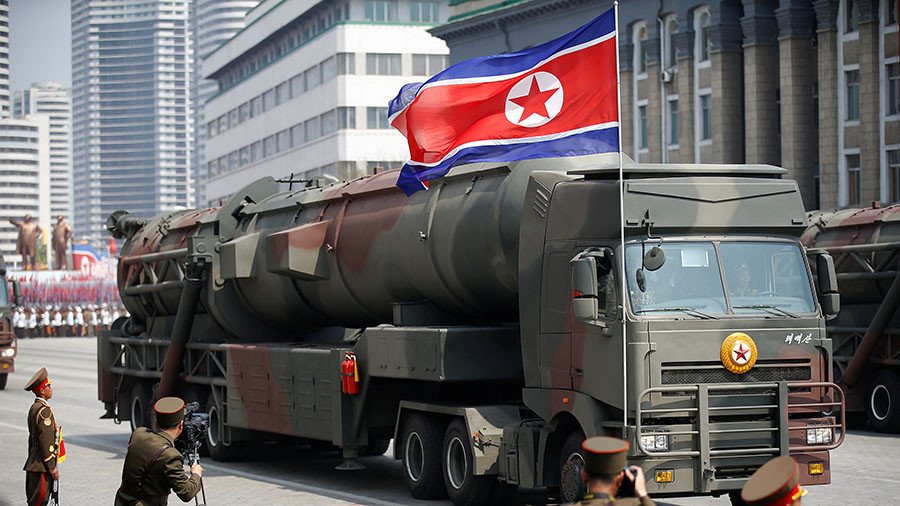 A Russian deputy foreign minister has said that the current nuclear-missile crisis on the Korean Peninsula could end in an "apocalyptic scenario" and called upon direct talks between Washington and Pyongyang to prevent that outcome.
"To my regret, I have to say that there is an apocalyptic scenario for the development of events in this region. I hope that the regional community will have enough common sense to prevent this scenario from becoming a reality," Deputy Foreign Minister Igor Morgulov said on Monday at a session of the Valdai discussion club in Seoul, South Korea.
He also called upon senior officials in South Korea and the United States "to exhale" and start talks with North Korea over increasing tensions. "Since September 15, Pyongyang has not conducted any test launches. If the restraint that Pyongyang has been demonstrating over the past two months was met with proportionate response steps on the part of the United States and its allies, it would be possible to start the second stage of our roadmap plan and start direct talks between the United States and North Korea," he said.
A pause in mutual accusations could drive the situation away from the extremely dangerous point at which it currently remains, Morgulov said.
He also suggested that a possible topic for the first round of such talks could be the principles of peaceful coexistence between nations.
Senior Russian officials, including President Vladimir Putin and Foreign Minister Sergey Lavrov, have repeatedly warned the United States and its allies against aggressive rhetoric and actions aimed against North Korea. They have noted that the lessons of Iraq and Libya had apparently taught the Pyongyang regime that talks with the West are possible only under condition of reliable deterrence offered by nuclear weapons and advanced missile technology.
At the same time, Russia has consistently called upon North Korea to stop escalating tensions and comply with the non-proliferation policies supported by the United Nations. In mid-October, Putin signed a decree imposing restrictions on North Korea in line with the earlier resolutions of the UN Security Council.
You can share this story on social media: