'US course on North Korea could end in World War III' – Russian lawmaker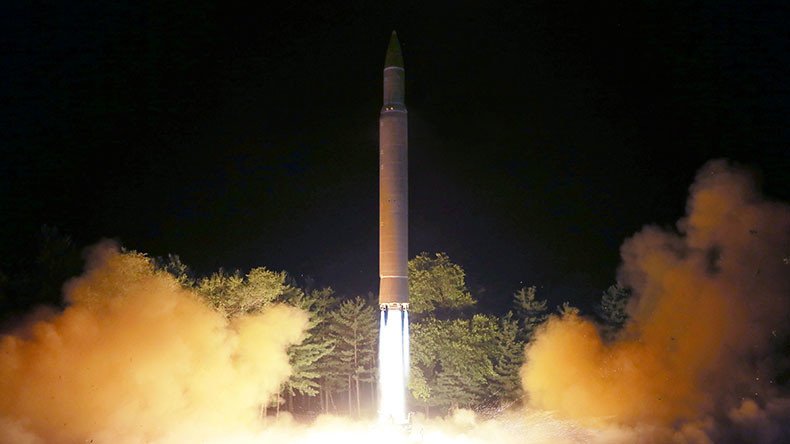 A Russian nationalist MP has told reporters the United States is deliberately undermining attempts to settle the North Korean nuclear and missile crisis. Anton Morozov says such a course could strengthen Russia and China and make them regional leaders.
In an interview with RIA Novosti, Morozov, a member of the State Duma Committee for International Relations, commented on the US president's interview with Fox Business in which Donald Trump alleged that Russia was harming US attempts to come to terms with North Korea.
"I think the situation is reverse: it is more likely that America is hindering any progress in regard with North Korea because, as we know, this particular region lacks a collective security system uniting all local nations, like Europe's OSCE. This is why America is destabilizing the situation in the region, they want to contain China and other nations," Morozov said.
At the same time, he said he had perceived that certain circles in Washington have started to realize that the United States must leave the region or it will never see stability.
"Naturally, this can cause their irritation. If the United States leaves this region the leadership would be passed over to Russia and China," he said. "But I think there is no other way out, because any further escalation of tensions could lead to the Third World War. No one would profit from such outcome, including the US."
Morozov represents the opposition party LDPR, known for its nationalist and openly populist agenda. Along with two of his party colleagues, he visited North Korea on October 2-6. Upon his return he told the press that the North Korean people and its leader Kim Jong-un were extremely worried by threats made by Trump and chose to respond by developing a new ballistic missile capable of delivering a nuclear warhead to America.
He also stated that during the visit to North Korea, the Russian lawmakers clearly marked their country's position of not supporting the aggressive posturing between the United States and North Korea and called for the creation of conditions for peaceful settlement of the crisis.
You can share this story on social media: