Romanovs are 'valuable asset' for Soviets, Lenin says in live media Q&A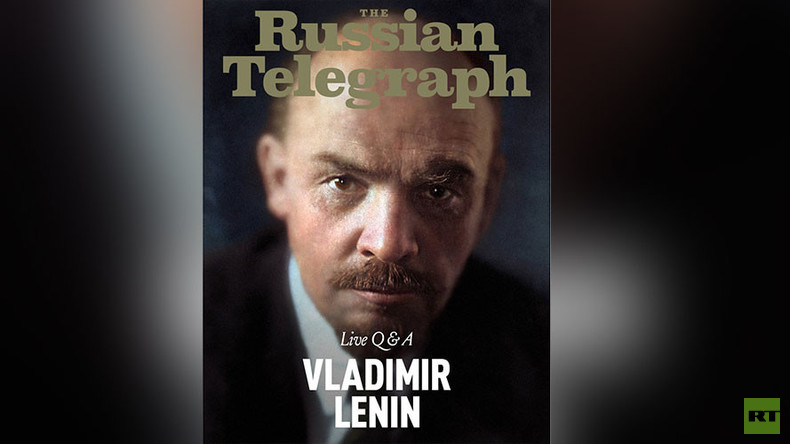 Bolshevik leader Vladimir Lenin believes the Romanov family are a "valuable asset" to the Soviet regime as the socialist government seeks to enter into talks with the US and UK.
Speaking to the Russian Telegraph (RT), as part of the #1917LIVE project, which relives the momentous events of the Russian Revolution, Lenin said the deposits of the imprisoned Tsar Nicholas II in Western banks will provide leverage to Soviet negotiators ahead of future talks with the West.
"Their money is deposited with British and American banks, so we need them," he said.
During the interview, Lenin hailed the Soviet government and promised that the socialist victory will be "9/10 bloodless."
He added that he had little hope of seeing a socialist revolution in the UK or the US, because Westerners are "too individualistic to easily enlighten them with socialist ideas." He was, however, optimistic about the chances of one occurring in Germany, the European heartland.
The Soviet leader was also quite forthright on what he believes are the most important factors in building a socialist society.
Lenin railed against the "united capitalist world," the pressure from which, he believes, makes it all the more necessary to have the workers of all the countries of the world united under one banner.
He encouraged artists to become productive contributors to the new socialist society, ominously saying: "Those who don't work, don't eat."
As the interview came to an end, Lenin struck an optimistic note about the future of the Soviet Revolution.