Russian revolution imminent, Lenin to return from Switzerland! Follow #1917LIVE (VIDEO)
Published time: 17 Feb, 2017 19:19
Edited time: 6 Mar, 2017 09:21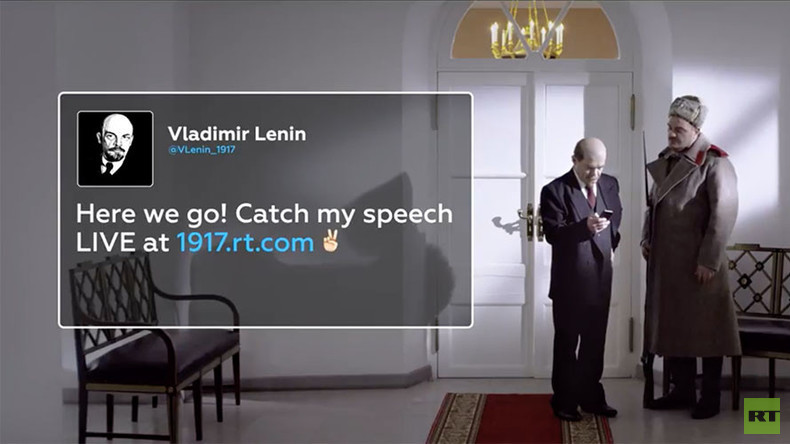 RT's most ambitious ever social media project, #1917LIVE – which uses Twitter, live and archive video and photos to relive the events of 100 years ago as they happened – is approaching its first major milestone.
"I adhere to absolutism, not for my personal pleasure. I act to that effect because it's my belief that Russia needs it," Tsar Nicholas II tweeted in early February.
Those closest to the monarch tell him to stay the course despite attrition and exhaustion on the Eastern Front as the war against Kaiser Wilhelm drags on and arrests of prominent malcontents from the Military-Industrial Committee.
"You've spoilt them with your kindness, they've forgotten submission," tweets his wife, Empress Alexandra.
"Most activists are under surveillance," promises Pavel Zavarzin, Major-General of the Petrograd Special Gendarme Corps.
With resources and transport trains allocated to the front, there are food shortages even in the large cities, as inflation eats into the ordinary citizens' incomes.
"A man with a full belly thinks no one is hungry!" tweets Vladimir Khlebtsevich, a firebrand student in Petrograd.
"Foreign delegations visiting Russia must realize: progressive citizens need changes in our society NOW. But they only talk of war," says Pavel Milyukov, one of the opposition Duma leaders.
Nicholas II is losing his nerve.
"Enough is enough! @Parliament_1917 sessions should be suspended. They're sowing unrest in wartime," he threatens.
But both the Duma and the royal family have only weeks before discontent turns into civil unrest, and into violence, sweeping both of them away.
Lenin plots rise to power
Meanwhile, Bolshevik leader Vladimir Lenin is still in exile in Zurich, where he has been since 1916, and doubts that dreams of a revolution that he has harbored for decades could finally come true.
"We're old & unlikely to witness the inevitable revolution. The younger generation will have a chance to establish proletarian revolution," he tweets in January.
He is also unsure if the Bolsheviks, who remain a determined but marginal segment of the opposition, can take advantage.
"Situ in Russia very uncertain, our party's influence minimal, no more than 5,000 Bolsheviks. Most party leaders, incl me, in exile," he laments.
But when he receives news that the Russian Republic will be proclaimed in the next several days, he will not hesitate, gathering his closest associates for an immediate return to his homeland, where he hasn't been for a decade.
But a war zone lies between him and Petrograd. Luckily, the Germans, Russia's nominal enemy, sense an opportunity and will offer him safe passage, as he makes his way north.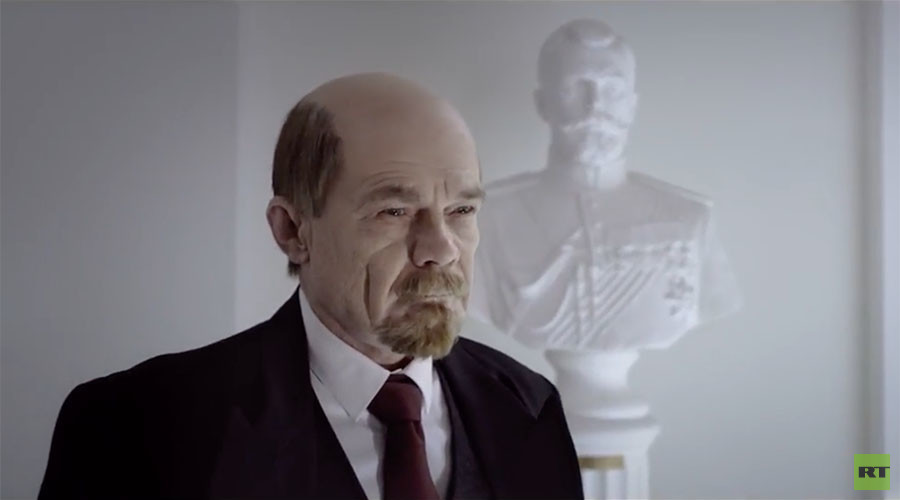 On that train, while his comrades will drink, dream and gossip, Lenin will compose his ultimate successful blueprint for attaining power – the April Theses.
And simply by typing #1917LIVE into Twitter you will be able to find out exactly how he plans to rouse the proletariat and defeat the "compromisers and defenders" of the Provisional government, while Lenin's speech and other live highlights will be broadcast live soon on 1917.RT.com.
And you won't just get the victors' perspective, as always on Twitter, everyone, from the Tsar to the factory worker to the British Ambassador will get a chance to have their say in the most momentous event of the 20th century.