Foreigners in Russian military approved for counterterrorism ops abroad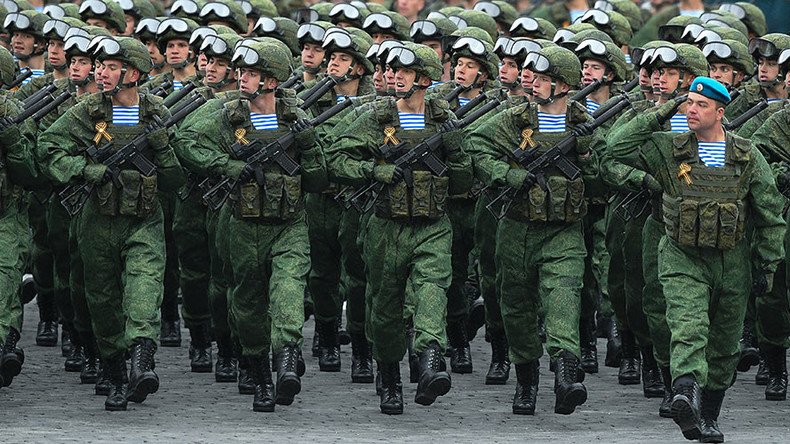 President Vladimir Putin has signed a decree allowing foreign citizens in the Russian armed forces to be sent on counterterrorism and peacekeeping operations abroad.
According to the decree published on the Russian government's website on Monday, "the servicemen who hold citizenship of foreign states can perform their tasks in conditions of martial law, during armed conflicts and also can take part in any activities aimed at maintaining peace and security between nations, or at countering any terrorist activities outside the borders of the Russian Federation."
Previously, foreign citizens serving in the Russian Army could be sent on foreign missions only at times of war or during an internationally-recognized armed conflict.
The same decree also allows Russian conscripts to sign one-year contracts for professional service, but only one month before the expiry of their conscription service term. However, the decree details that this is possible only under exceptionally circumstances or in cases when future professional soldiers intend to take part in counter-terrorist operations and peacekeeping missions outside Russia.
Russia announced the program to recruit foreign citizens into its military forces in 2004. The rules of admission read that the applicants must be between the ages of 18 and 30, have secondary education and be able to speak Russian. The rules also require all qualified applicants to have their fingerprints on file with the Ministry of Defense. The minimum term of contract for foreign citizens is five years. Foreign nationals serving in the Russian armed forces have the right to apply for Russian citizenship after three years of service.
Most of the foreigners who sign contracts with the Russian Defense Ministry are citizens of former Soviet republics in Central Asia and the Transcaucasian region. The 201st Infantry Division permanently stationed in Tajikistan is largely manned by Tajik citizens under a special agreement.
In late 2014, Russia's Liberal Democratic Party proposed creating military units manned exclusively by foreigners, similar to the 'Foreign Legions' of France and Spain. They claimed that the threats against Russia by the Islamic State (IS, formerly ISIS/ISIL) terrorist group were very real and if the authorities wanted to stop the terrorists it was better to do this outside Russia's borders and without direct participation of Russian troops.
The proposal has not yet been approved by parliament.
You can share this story on social media: