Nationalists want Defense Ministry to create Russia's own 'Foreign Legion'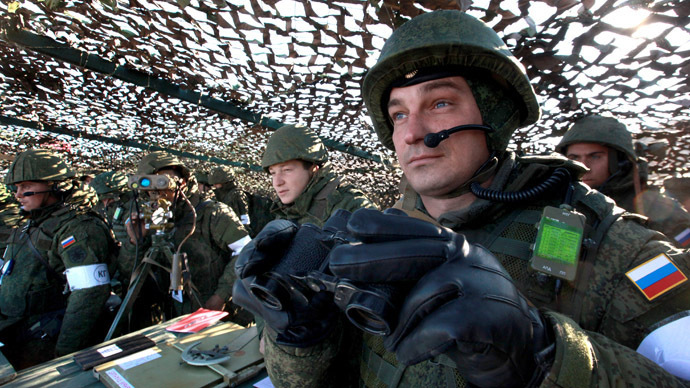 A Liberal Democratic Party lawmaker is proposing creating military units manned exclusively by foreigners to counter the threat from radical groups such as Islamic State in Central Asia.
MP Roman Khudyakov has requested the Defense Ministry and the Russia-led military bloc CSTO look into having within the Russian military a unit he likens to the French Foreign Legion.
"In the Foreign Legion they have contract soldiers from 136 nations and not a single French citizen has to die in a war. Why should our soldiers die? One way or another we must answer the modern day challenges – be it global security or the threat of terrorism," Khudyakov said in an interview with Izvestia daily.
He said recent threats against Russia by the Islamic State group were very real and if the authorities wanted to stop the terrorists it was better to do this outside Russia's borders and without direct participation of Russian troops.
"The legion could be manned by Tajiks and Uzbeks with commanders and instructors being career military officers from Russia. We are already doing this in Tajikistan because all their cadets are studying in Russian military schools. We have sufficient experience and resources," the lawmaker added.
According to Khudyakov the project will not be expensive as even in the French Foreign Legion the monthly salary of a private soldier is less than €1000. Russian "foreign legionnaires" could receive the same allowance as Russian contract servicemen with an additional bonus of Russian citizenship after 6 years, the lawmaker suggests.
The sponsor of the plan also emphasized its urgency in times of the "hybrid warfare" conducted by the USA.
"The United States' actions are full of insolence and lack any principles. They send private military companies in places where they cannot officially send their military. Wars are being waged and their government appears to have nothing to do with them. In such conditions we must act tougher and play by their rules," the parliamentarian told the press.
Foreign citizens are accepted in the Russian military as contract servicemen, only if they have a Russian residence permit. Candidates must be between 18 and 30 years of age, have a secondary education and successfully pass a Russian language test. The 201st Infantry Division permanently stationed in Tajikistan is largely manned by Tajik citizens under a special agreement.
Russian lawmakers have wanted to attract more foreigners to the military by promising them citizenship after their contract term is over, but the suggestion has not yet been presented as draft legislation.