Foreign Ministry denounces latest desecration of monument to Soviet soldiers in Poland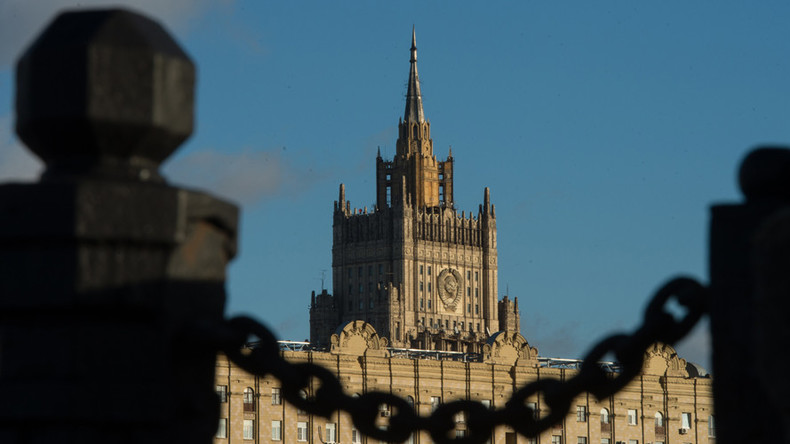 The Russian Foreign Ministry has denounced a recent act of vandalism against a monument to Soviet soldiers in southern Poland, demanding that the Polish authorities repair the damage and punish those involved.
"It was the 11th case of vandalism against our memorial sites in Poland," Foreign Ministry spokeswoman Maria Zakharova was quoted as saying by RIA Novosti. "We are talking about the continuing bacchanalia around the military-historical legacy, the responsibility for which lies on Polish authorities," she added.
"In line with the Russian-Polish agreements in the sphere of memorials, we demand that the Polish administration repair the consequences of yet another act of vandalism, restore the original appearance of the Szczyrk monument, and also find and punish the perpetrators of this attack," Zakharova added.
The Russian Foreign Ministry posted photos of the desecrated monument to Soviet soldiers in the town of Szczyrk in the Silesian Voivodeship on its official Twitter account.
Russian-Polish relations have entered a crisis phase, after in late June this year the Polish parliament passed a set of amendments to a Polish law on 'decommunization' that outlaw any propaganda of totalitarian regimes through any media, including the mentioning of building names or other architectural sites.
Read more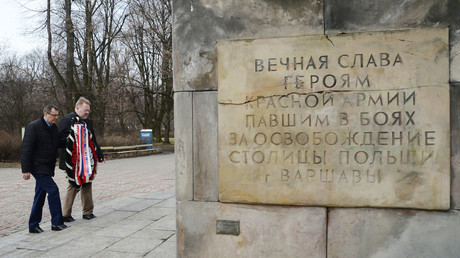 The Russian Foreign Ministry reacted with an official statement in which it warned that enforcing the new bill would violate a 1994 agreement between the two nations which provides total protection to monuments that stand near the graves of Soviet military servicemen.
In a second statement on the issue, Russian diplomats promised that Moscow would take reciprocal measures if Poland removes monuments to Soviet Army soldiers.
Also in July, the Russian State Duma and the Israeli Knesset passed a joint address to European parliaments, denouncing the Polish bill as an insult to the memory of Soviet soldiers and Holocaust victims.