Putin visits veteran rights activist Alekseyeva on her 90th birthday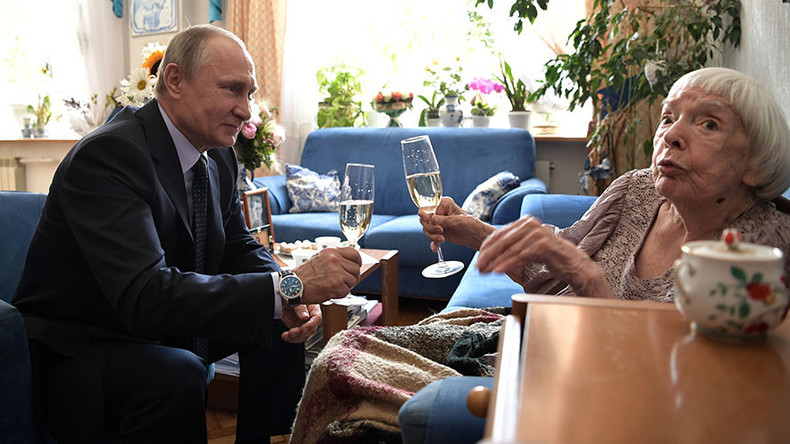 Russian President Vladimir Putin has paid a visit to the head of the Moscow Helsinki Group, Lyudmila Alekseyeva, to congratulate the activist on her 90th birthday and thank her for her service to the nation.
Putin also presented Alekseyeva with an etching depicting a view of the activist's native city of Yevpatoriya (Eupatoria), and emphasized that she had done "the most important thing" throughout her life. "Solzhenitsyn called this 'preserving the people,' he did this in his own way, and you do it in yours," the president said.
Read more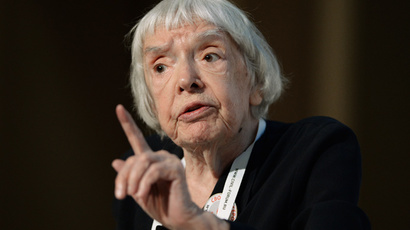 In comments with RIA Novosti, Alekseyeva said that she was surprised by the president's visit, adding that she was grateful for the birthday greetings.
"I am very excited and grateful. This is because when I was starting this work I only thought about how long my future sentence would be – seven years for public calls for the removal of the constitutional state order or three years for slandering the Soviet regime. I never imagined that the president would personally congratulate me," she said.
"For my whole life I was doing hell-knows-what and now the president comes to congratulate me. Before, such things never happened," RIA Novosti quoted Alekseyeva as saying.
Alekseyeva also asked Putin to pardon Igor Izmestyev – a former senator from the southern Russian region of Bashkiriya, who is currently serving a life sentence after a court convicted him in 2010 of heading a criminal mob and of organizing several contract hits and terrorist attacks.
The activist emphasized that she did not want the pardon to be a gift for her. "This is not a present, this is simply a thing to do. Do a good thing, pardon Izmestyev, simply as a Christian. Because a pardon is not an act of justice, it's an act of mercy," she said.
"From my point of view, he is not guilty. Presidential pardon is the only way to help this man. I am very concerned about his fate, this was a very personal request," she explained in subsequent comments with RBC.
The activist also told reporters after the meeting that the president promised to fulfill her plea.
Read more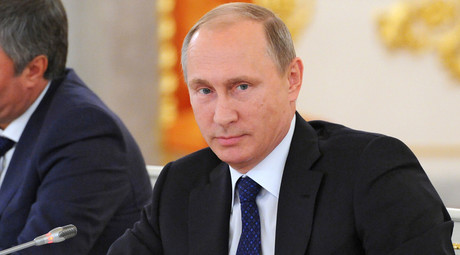 In comments with Interfax, Kremlin press secretary Dmitry Peskov confirmed that the president had given this promise, but added that Putin said that procedure could possibly take some time.
Alekseyeva co-founded Russia's oldest rights NGO, the Moscow Helsinki Group, in 1976. A year later, the activist together with her family emigrated to the United States fearing repression by the Soviet authorities.
She returned to Russia in 1993 after the fall of the Soviet regime and continued to work in the human rights sphere. She was elected as the head of the Moscow Helsinki Group in 1996 and joined the Russian Presidential Commission for Human Rights in 2002.
In 2012, the commission was reorganized as a council and Alekseyeva quit the body in protest at its new rules. However, in mid-2015 she returned, saying that her personal participation would help to establish better communication between the rights community and authorities.