Putin promises amendments to controversial 'foreign agents law'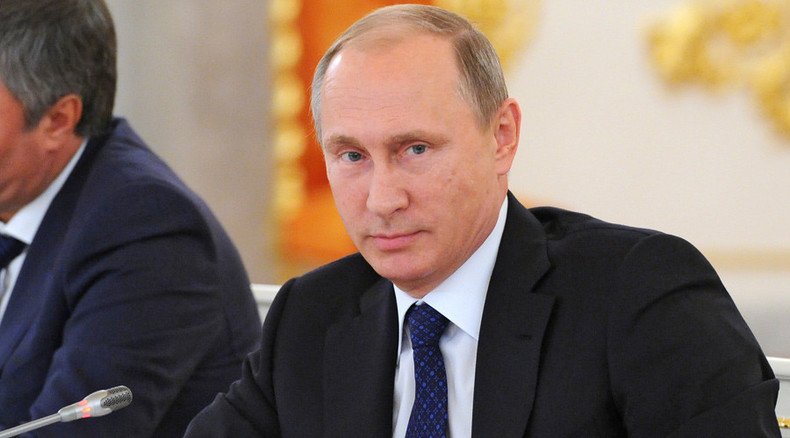 The law ordering Russia-based NGOs engaged in political activities to disclose their foreign sponsorship needs more precise definitions. It could be amended in the near future, President Putin has told Russian human rights activists.
"The definition of political activity must not be vague, it must not be expandable, and there must be only one way to understand it. And in any case we should not fit anything that is not welcomed by representatives of the authorities or Justice Ministry or anyone else under this definition," Putin said at the Thursday session of the Presidential Council for Human Rights.
The president added that officials would formulate the amendments and submit them for future discussion within a three-month period.
Putin made this promise after one of Russia's oldest human rights activists, the head of the Moscow Helsinki group Lyudmila Alekseyeva, asked the president to cancel the controversial law, saying that its great number of minor faults may indicate the act as a whole was poorly written. Alekseyeva also said the non-government organizations that fall under the definition of a foreign agent use all the funds they receive from abroad for the benefit of Russia and its citizens.
READ MORE: 'Foreign Agents' discredited elections monitoring in Russia, top official claims
In June, the president told members of the Russian Public Chamber that he admitted the possibility of amendments to the Foreign Agents Law, but added that in general the law is fit for purpose.
Earlier this month, the government commission for legislative procedures rejected the amendments to the Foreign Agents Law prepared by the Justice Ministry and ordered that they be rewritten. These amendments obligated Russian NGOs to report all money transfers they receive from foreign sources.
According to the Russian Foreign Agents Law introduced in late 2012, all NGOs who receive funding from abroad (even those partially engaged in political activities), must register as foreign agents or risk substantial fines.
Many rights groups in Russia and abroad protested the move saying it would jeopardize their existence. However, the law remained and in November last year it was expanded with a bill making it illegal for Russian political parties to receive sponsorship, or enter any business deals with NGOs with 'foreign agent' status.
The sponsors of the act and top Russian officials including President Putin have repeatedly emphasized that its main purpose was providing better information for voters, and that it would eventually benefit democracy.
READ MORE: Putin agrees to corrections of 'Foreign Agents Law', blasts NGOs servicing foreign interests
You can share this story on social media: