Veteran activist Alekseyeva returns to presidential rights council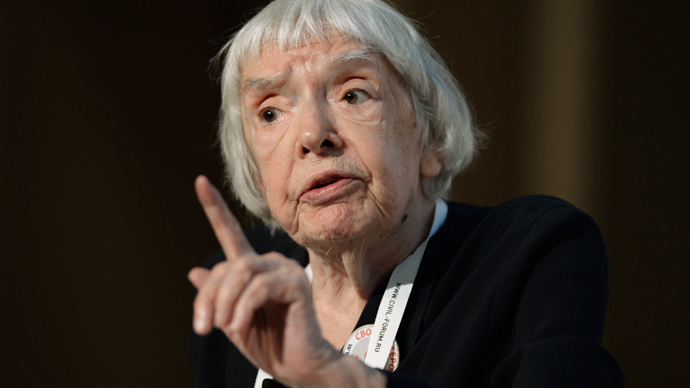 Lyudmila Alekseyeva, the head of Russia's oldest rights NGO, the Moscow Helsinki Group, will return to the Presidential Council for Human Rights to establish better communication between the rights community and the authorities.
The return of Alekseyeva, 87, to the council has been agreed with Vladimir Putin, presidential press secretary Dmitry Peskov told reporters Tuesday. Putin approved Alekseyeva's appointment after a joint request from the head of the rights council, Mikhail Fedotov, ombudsman Ella Pamfilova and former ombudsman Vladimir Lukin.
In comments to Tass news agency, Alekseyeva said that the presidential agreement was good news. She added that she saw her primary tasks as building better communications with the authorities and in opposing a bill on Undesirable Foreign Groups that would allow the authorities to ban foreign or international groups deemed to pose a threat to the nation's security or defense capabilities.
Alekseyeva said that she wanted to draw official and public attention to the ways in which regional authorities are implementing the relatively new Law on Foreign Agents. "In the regions they do really outrageous things. They simply get even with organizations that are out of their favor and deprive these groups of any opportunity to work," she said.
READ MORE: 'Total hysteria': MPs blast NGO reaction to foreign agent law
She also said she intended to join the council's working group that helps public monitors in prisons, where she claims many human rights violations are committed against inmates.
Alekseyeva was previously a member of the Presidential Commission for Human Rights from 2002 until 2012. When the body was transformed into the council, Alekseyeva quit it as a protest against its new rules.
You can share this story on social media: