Justice Ministry denies seeking to turn Navalny's conditional sentence into jail term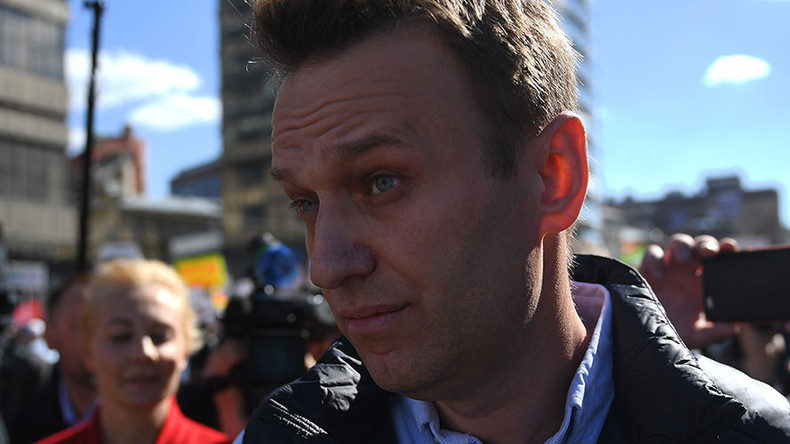 Russia's prison service has issued a denial that it made a request to a Moscow court to turn the conditional five-year sentence for opposition figurehead Alexey Navalny into a custodial term over violations of public order, despite earlier reports.
Read more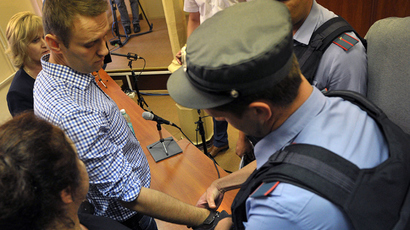 The statement from the Justice Ministry's Federal Penetentiary Service was issued by its press office, and was cited by RIA news agency on Tuesday evening.
Earlier the same day, the press secretary of the Simonovsky District Court of Moscow, Viktor Vasilyev, told RIA it had received a letter from the service that requested the suspended sentence on Aleksey Navalny be canceled and replaced with time served in a prison colony.
Vasilyev noted that the court had registered the letter, but had not yet made a decision whether the request should be considered or rejected.
Navalny's lawyer Vadim Kobzev said in comments with RBC that his client had not yet received any notifications or warrants concerning the possible requalifying of his sentence. He added that the defense team opposed the request and if the report is true Navalny's lawyers would soon form their position and defend it in court.
According to Russian law, a suspended sentence can be replaced with a real one when the convict systematically violates public order, in particular, when he or she gets convicted in civil cases two times or more within a period of one year.
In 2017, Navalny was twice convicted on civil charges – in March he was fined for violating the rules of public events, and in mid-June he was sentenced to 30 days in custody for violating the law on rallies (the sentence was later changed to 25 days and Navalny walked free on Friday last week).
Read more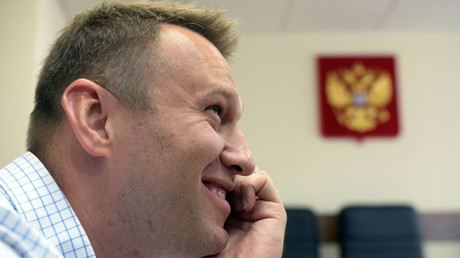 Navalny was issued his five-year suspended sentence in mid-2013 after a court in the North Russian city of Kirov found him and two local businessmen guilty of embezzling funds from state-run timber company Kirovles. Navalny appealed the sentence and eventually took it to the European Court of Human Rights (ECHR). The ECHR ruled that Navalny's right to a fair trial had been violated and in November last year, Russia's Supreme Court vacated Navalny's sentence and sent the Kirovles case for a retrial.
In February 2017, the Leninsky District Court in Kirov again passed a five-year suspended sentence to Navalny after finding that the activist had organized the embezzlement scheme while acting out of profit motives. Navalny was also ordered to pay 500,000 rubles in fines (US$8,300). As Navalny had served a large part of the term after his first sentence, the judge deducted this period from the new term, and the new suspended sentence is set to expire in August 2018.
The Kirovles case sentence is important because it undermines Navalny's declared intention to run for the Russian presidency in 2018, as Russian law prohibits people serving suspended sentences from becoming candidates.
In a separate case, Navalny was sentenced to 3.5 years suspended in December 2014. The court ruled that in 2012 the activist, together with his brother Oleg, who worked as a senior manager in a subsidiary of the state enterprise Russian Post, deceived representatives of the international cosmetics giant Yves Rocher into signing a transportation contract with Oleg Navalny's own company at inflated prices, embezzling about $500,000 as a result.
Later on Tuesday, Interfax reported that Simonovsky District Court rejected the request from the Federal Service for Execution of Punishment, citing technical reasons. "The letter was sent back because it was not signed," the court's press secretary told reporters.
Navalny reacted to the developments later in the day, writing "What is going on?" on his Twitter.
In June last year, the Federal Service for Execution of Punishment requested a change in Navalny's suspended sentence to actual imprisonment for repeatedly missing the obligatory check with the police station at his official place of residence. At that time, the Lyublino District Court in Moscow rejected the request after ruling that the abovementioned violations were insignificant.